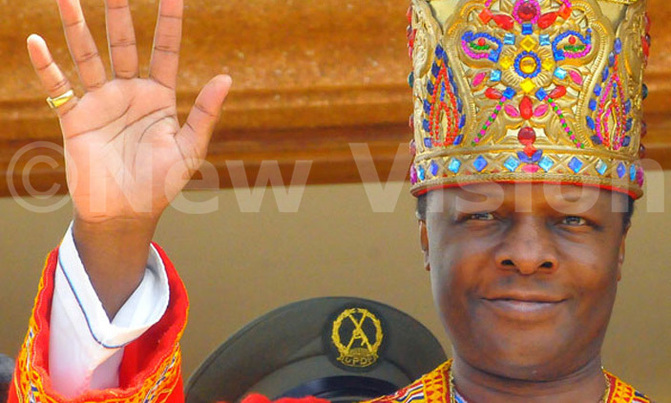 On Friday, Lwanga explained that he purchased the land between 1999 and 2003


The manager of Kisosonkole family estate has confirmed that the land in Namavundu, Wakiso district was sold to retired senior government accountant Stanley Lwanga.

On Monday, Mesach Kamoga, testified at the land probe commission public hearing, conducted at the National Archives Centre, in Kampala.

Lwanga had in May petitioned the probe headed by Justice of the Court of Appeal/Constitutional Court Catherine Bamugemereire, alleging foul play.

Kupiriano Kisosonkole, who died at 87 years in 1985, was grandfather of Buganda monarch Ronald Muwenda Mutebi II. Kabaka is son the late Lady Sarah Nalule who was one of Kisosonkole's daughters.

On Monday, Kamoga said that that he on November 17, 1998 he attended one the meetings when the entire 389-acre Namavundu land was distributed. He added that he was part of related subsequent meetings.

Lwanga 60, is feuding with Peninah Busingye, popularly known as Mama Kisanja, over a 70-acre piece of land. Both claim to have title for the land, with Busingye claiming she purchased a total of 160 acres.

But when lead counsel Ebert Byenkya inquired whether he knew Busingye as a purchaser of land from the estate, Kamoga responded that he does not have any record of Busingye buying such land.

"I do not know about that. I am hearing about these claims for the first time," responded Kamoga, who said he became an acquaintance of the Kisosonkole's in 1971.

He noted that he was once an acquaintance of Busingye's husband, Kaggwa Kalenge, whose tractor he used to drive while cultivating Kalenge's land owned in Bulindo, that borders Namavundu.

However, the estates; manager stressed that by the time he worked for Kalenge, the Namavundu land had not yet been parceled out to the d the Kisosonkole kins.

He listed the seven Kisosonkole children as: Rebecca Musoke (deceased), Tarzan Rifus Bisase Kisosonkole, Doffe Kisosonkole, Templa Mike Bisase(deceased), Myers Bisase, Damalie Kisosonkole, and Arnold Bisase.

Kamoga explained that the original caretakers of the eight-square mile Kisosonkole estate, were Eremiya Munyagwa.

He said on Munyagwa's demise, Sepiriya Kaddu and Musoke were chosen but that in 1998, she became fatigued and handed over to her brothers Doffe,Tarzan, Myers and Templa.

On Friday, Lwanga explained that he purchased the land between 1999 and 2003.

Lwanga remarked that as a land lord, he lived peacefully and had several projects including a farm. He revealed that he was surprised on March 30, when Busingye and her daughter Natasha Kalenge, claimed ownership of an entire 160 acres.

Busingye's name has previously been mentioned before the probe. She was named as one of the beneficiaries of the controversial judgement, where court declared that National Forestry Authority is a trespasser on Kajjansi forest reserve.