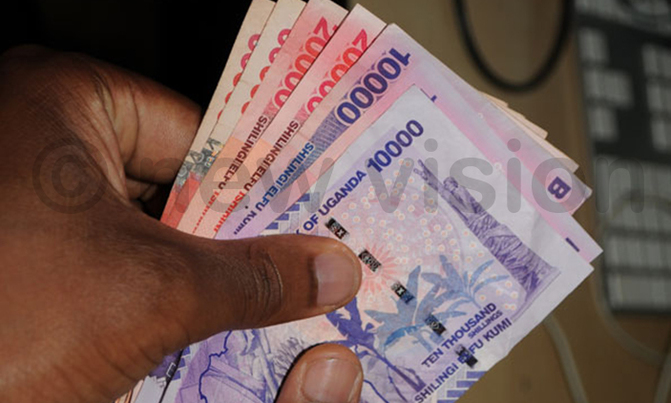 The Shilling closed the week at around 3,744.88/3,754.88 to the US Dollar
The Uganda Shilling was relatively stable, trading within range of 3747/57 as market demand was evenly matched by the inflows.
In the interbank money market, overnight funds traded at 6.50% while one week traded at 10%, a report by Alpha Capital Markets indicates.
The Shilling closed the week at around 3,744.88/3,754.88 to the US Dollar, up from 3,748/58 last week buying and selling.
In the fixed income market, a treasury bill auction with sh195bn on offer was held. Yields marginally declined across all the tenors and came out at 10.800%, 12.400% and 13.501%, for the 91, 182 and 364 days. The auction was hugely oversubscribed.
In the regional currency markets, the report further indicates that the Kenya Shilling was quickly coming under pressure due to increased demand from importers of oil and other commodities as they close out payments for orders ahead of the festive season.
The Kenya and Tanzanian currencies traded at 36.77/36.87 and 1.63/1.64 buying and selling respectively.
Stephen Kaboyo the Alpha Capital Markets CEO, said that in international markets, the US Dollar gained against other major currencies as the Federal Reserve kept interest rates steady but reaffirmed its monetary tightening, setting the stage for a rate hike in December.
On the other hand, Kaboyo added that the US midterm elections outcome that markets interpreted as a gridlock on Capitol Hill, came in support of the greenback with expectation that chances of further fiscal stimulus and tax cuts will be minimal.
"Outlook for the shilling indicate a range bound unit as mid-month market dynamics set in. It is likely that demand will remain at a low ebb," he said.
Dealers attributed the performance of the Shilling to liquidity squeeze in the money markets.