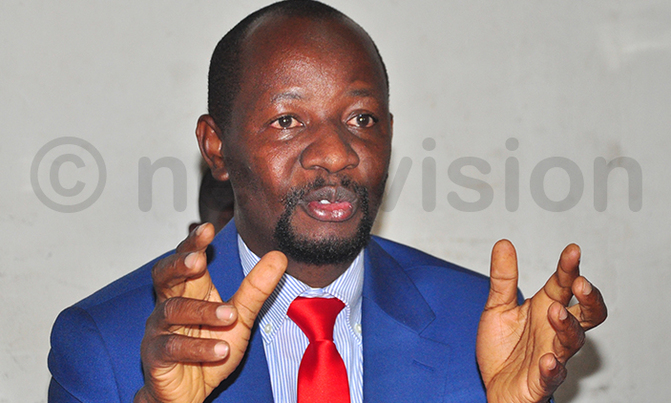 The party has demanded that the summit not be held at State House
The Forum for Democratic Change (FDC) has set tough demands before agreeing to attend the Inter-Party Organisation for Dialogue (IPOD) summit set for next month.
Addressing journalists during the weekly press conference at the party headquarters in Najjanankumbi on Monday, party spokesperson Ibrahim Ssemujju Nganda, noted that they will only accept talks involving President Yoweri Museveni on clear terms.
The summit scheduled for December 12, 2018, was agreed during a meeting between Museveni and a delegation from IPOD at State House in Entebbe on Sunday.
FDC did not attend the Sunday meeting on grounds that the meeting was prepared at State House which he called a biased ground, and not the NRM party offices.
Ssemujju added that the agenda for December's meeting should be set beforehand and discussing Museveni's exit should be part of the dialogue.
The party also demanded that the summit not be held at State House, arguing that the venue is the President's residence and not NRM party offices.