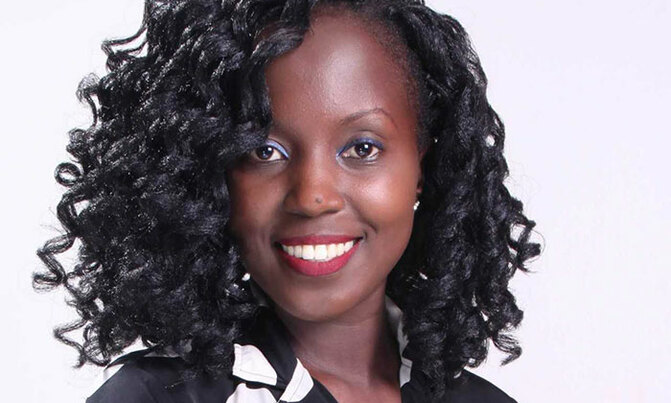 The World Prematurity Awareness day is celebrated every November 17th annually with awareness campaigns spread throughout the month.
Brenda Kharono is a medical doctor and global health graduate student at the Uni. Of Washington
By Brenda Kharono

OPINION - Uganda is one of the many countries in Sub Saharan Africa grappling with the increasing burden of neonatal mortality arising from prematurity despite the decline in the overall under five mortality rate (U5MR).

Uganda's neonatal mortality rate (NMR), has been stipulated to be an underestimate of the actual picture on ground.
Uganda has a high neonatal mortality at 29 deaths per 1,000 live births and has barely gone down in 10 years.
Neonatal mortality rate is the number of neonates dying before reaching 28 days of age; per 1000 live births each year (WHO). With many mothers delivering outside health facilities, little is known about the preterm deaths occurring within homes, communities and refugee settlements.

The World Prematurity Awareness day is celebrated every November 17th annually with awareness campaigns spread throughout the month.
This campaign aims to bring attention to the unreported and unrecorded prematurity births in our country. Many preterm babies struggle with breathing, feeding, suckling and brain development.
Those who survive to their first birthday, are many a time riddled with complications that alter their quality of life, with permanent conditions such as cerebral palsy.
The challenges with prematurity are further complicated by the complications surrounding prematurity care in most of our health facilities that are inadequately equipped to handle such cases.

Despite the government's commitment to reducing neonatal mortality, there are still gaps in achieving this goal if a proportion of the deaths due to prematurity are not accounted for.
The latest Uganda Demographic Health Survey has indicators for neonatal mortality but are not specific to prematurity and preterm infants.
This inherently creates challenges in quantifying the problem for planning and allocation resources for both prevention and management interventions.

"We cannot plan for what we don't know". Uganda recognizes that adequate food and nutrition is a human right and is a signatory to this commitment internationally.
Unless information on number of preterm births and deaths is collected, we lack the tools to use for planning on how to address the challenges and needs of preterm babies and their mothers in our communities and most importantly ensuring their survival through access to breast milk from their mothers or donated breast milk.
The survival of these children contributes to a large human capital crucial to the country's developmental needs.

Studies in other countries have shown that preterm babies with access to donor milk have a higher chance of survival.
WHO guidelines have shown that after mother's milk, donor human milk is the next best option for preterm babies.
A health system that already incorporates neonatal care interventions such as supported ventilation provides an entry point for establishment of purposeful milk donation or human milk bank (as was seen in the drive at Nsambya hospital.

Human breast milk is proven to reduce the risk of disease and death among preterm and infants born with very low birth weights.
Yet there are myriad circumstances in which infants may not have access their mother's own milk.
These include preterm infants whose mothers haven't started producing enough milk volume, infant abandonment, mother's death or disease.

Africa, as a continent has only 3 human Milk banks (South Africa, Angola and Mozambique) with the fourth one in the pipeline for our neighbors-in Kenya.
With the opening of the Maternal and Child health Complex in Mulago Hospital, this presents an opportunity for Uganda to test and build capacity for scale up of interventions the country in fighting for the survival of preterm babies.

The writer is a medical doctor and global health graduate student at the Uni. Of Washington