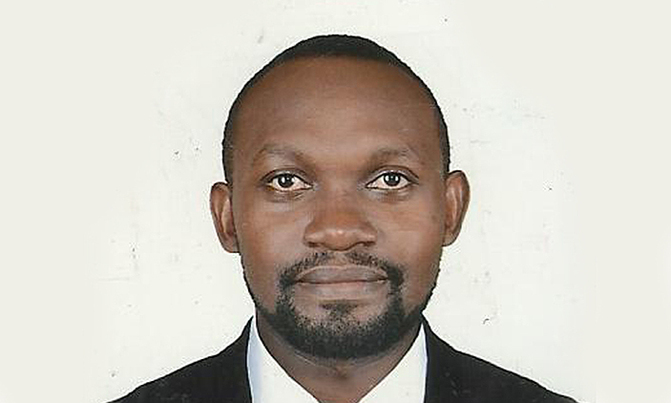 Consider redesigning the program to cater for individual beneficiaries for the program to have impact on the youth
By James Ategeka
In 2013, Government of Uganda introduced the Youth livelihood programme (YLP), targeting poor and unemployed youth to harness their social-economic potential and increase self-employment opportunities and income levels with an initial budget of 265 billion shillings.

The project was meant to support the youth in form of a revolving fund for skills development and income generating projects.
The singular evaluation report from the ministry of gender claims that over 83,000 youth have benefited from this programme in the first three years of operation, though the targeted youth population was 148,824 creating a difference of 65,824 which constitutes about 44% of the initial target.
It goes ahead and shades more light on how 1,635 projects were funded with sh11.9b in 27 districts of Uganda in phase 1 and 534 projects funded with sh3.5b in 85 districts in phase II respectively. However, on the sh11.9b disbursed in the phase 1, only 50million was recovered by the ministry meaning that almost 96% of 1,635 projects either broke down or defaulted.
Recently, the Ministry of Gender produced a report: "Status of Problematic Youth Projects". This report cited a number of youth ventures where a lot of money has been misused.
One group in Kotido reported on by the press which had a dream of having personal businesses and become rich in 10 years of brick laying, was cut short after some of their group leaders misused the money in drinking alcohol! How is the Youth Livelihood Programme dealing with corporate governance issues of these youth groups?
As District leader, I have interacted with several youth groups and organised meetings for them (youth) to share with programme coordinators both at sub county and district level.
In the discussions with them, it was vividly seen that the program has created little impact amongst unemployed youth in the country due to the many challenges.
Corruption, Lack of enough training, presence of ghost groups, sharing of money by group members, lack of a common understanding and low supervision of the groups by technocrats among other bottlenecks are all driving me to a conclusion that the program despite being a good initiative needs to be reviewed and redesigned if it is to change the livelihoods/economic status of the youth.
In Katakwi district for instance, the chairperson of Usuk Sub County colluded with his son to hijack a youth group project worth 10 million Shillings.
In Gulu, a total of 256 million Shillings meant for youth groups approved was withdrawn at once by the district cashier supposedly to be distributed to groups but was misappropriated, while in Sironko, a total of six million shillings was swindled by the OC CIID who had recovered it from a youth group.
Similar cases were recorded in Kole, Namayingo and Mubende districts where officials were interdicted for manipulating youth groups and swindled the money. Several others have been dragged to the anti-corruption court for trial.
Since the inception of the project, a total of 97.5 billion Shillings had been disbursed to finance 13,107 projects. However, only 149 have fully paid back the money.
Following the above challenges, government should redesign the program and consider giving out small working capital loans to prepared individual youth and give them entrepreneurship/business skills.
Again, giving seven million shillings to a group of between 10 - 15 beneficiaries may not transform their economic statuses quickly. I propose that individual beneficiaries be given small working capital loans under the same arrangement because it is on record that groups with a big membership are leading the defaulters list.
Individuals can be easily monitored and followed up during recovery unlike a group of 15 members who hail sometimes, from different villages.
Save the Children Uganda, a non government organisation introduced a campaign codenamed 'Youth in Action' to support school drop outs of between 12-18 years. The program has made wonders and a case in point is one beneficiary in Kabonero Sub County, Bunyangabu district who got 300,000 Shs and bought one pig at 180,000 Shs which later produced 10 piglets.
He sold each piglet at 100,000 Shs translating into 1million Shillings and used the same money to buy a piece of land at 700,000 Shs and his life has since changed for better.
Another beneficiary in Karangura Sub County, Kabarole district used the same amount to grow cabbages and in a period of less than a year, he was selling his garden at 3million Shillings.
My humble appeal to government particularly ministry of Gender is to consider redesigning the program to cater for individual beneficiaries for the program to have impact on the youth and less than that, Government will continue losing money in the name of youth livelihood project and yet the status of the youth is not changing.
Let us borrow a leaf from Save the Children under its Youth in Action program in the Rwenzori Region to change the status of the youth to another level.
Writer is the district chairperson of Bunyangabu