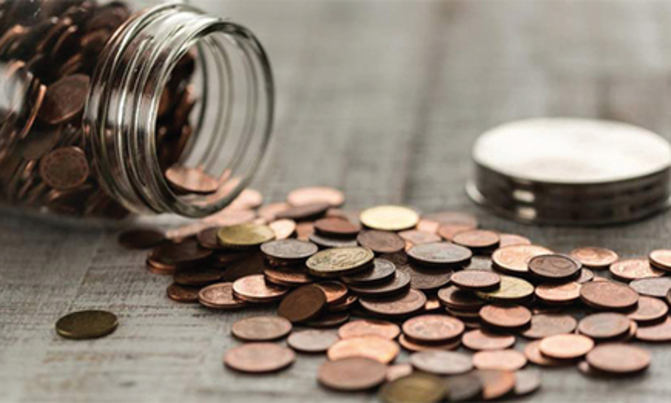 Financial education is the pathway to financial literacy, which the Bank of Uganda (BOU) recognises as a principle pillar for financial inclusion. Today, as Uganda joins the rest of the world in commemorating the World Savings Day under the theme Decoding the financial education challenge PRISCA BAIKE analyses how financial education can induce savings to drive the country's economic growth.
For four years, Mudasiri Muganga made a modest income but had no idea how to put it to good use. He always hoped for a big break where he could get a huge sum of money and solve all his problems within a short time.
However, his hunt for greener pastures never materialised. "I always got money but just wasted it thinking it was too little to amount to anything," Muganga, a bodaboda cyclist in Kampala city centre, says. In 2011, Muganga's colleague introduced him to Pride Microfinance from where he was taught the art of saving small sums of money with a big target. From that moment, Muganga was on his way to transforming his life albeit with modest earnings.
"I did not know that someone could save a small sum of money and do something big with it," Muganga, who eventually used his savings to get a motorcycle on loan, says.
"Now I ride my own motorcycle," beams Muganga who also secured a plot of land last year. Unlike Muganga, Samuel Kato is not happy with financial decisions. For two years, he saved with a leading commercial bank and he was able to acquire a loan payable in four years. "I am paying back almost twice the amount I borrowed," Kato says, adding: "No one explained to me how interest was calculated. These people think we are all rich." Like Kato, many people in Uganda lack the knowledge, skills and confidence to manage their finances well.
Benjamin Musoke, a financial educator at Pride Microfinance, says the level of financial literacy leaves a lot to be desired. CLICK HERE FOR MORE ON THIS STORY
Formal saving still limited in Uganda


Every year, Uganda joins the rest of the world to commemorate the World Savings Day. The World Savings Day was established on October 31, 1924, during the first International Savings Bank Congress in Milan, Italy.
Filippo Ravizza, an Italian Professor, declared this day the "International Saving Day" on the last day of the congress. In the same year, the World Savings Banks Institute (WSBI) was created, with the objective of stressing the importance of savings for modern economies and for individuals alike.
The banks also worked with the support of schools, clergy, as well as cultural, sports, professional and women's associations. Representatives from 29 countries wanted to highlight the relevance of saving.
The day is usually celebrated on October 31, except in countries where this day is a public holiday, since the idea is for the banks to be open, so that people can transfer their savings into their accounts.
The idea of World Savings Day was not born out of nothing. There had been some days that were committed to the idea of saving money in order to gain a higher standard of life and to secure the economy, like in Spain where the first national thrift day was celebrated in 1921, as well as in the US.
In countries such as Germany, people's confidence in savings had to be restored since many of them had lost their savings in the German monetary reform of 1923. After the World War II, World Savings Day reached its peak between 1955 and 1970, when it was adopted as a tradition in some countries. CLICK HERE FOR MORE ON THIS STORY


ADVERTS