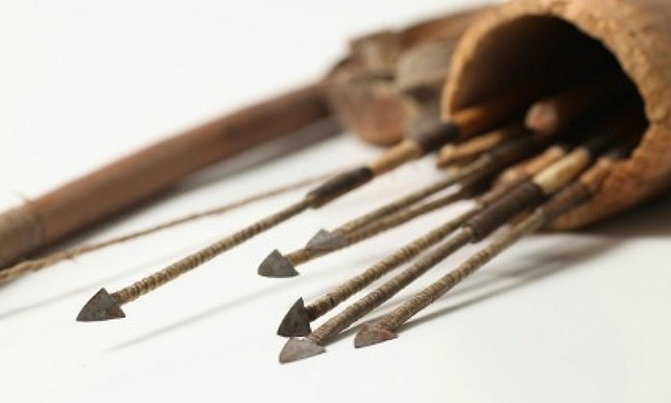 The suspect who is on the run complained his girlfriend was having an affair
A man who was rushed to Pope Paul Hospital, Aber in serious condition Monday morning after he was shot with a bow and arrow in a row over a woman in Karuma town, has been referred to St Mary's Hospital Lacor for further treatment.
Francis Okumu was allegedly shot by his colleague John Manano, a resident of Gwara II cell, Karuma Town council in Kiryandongo district, while on his way home from an evening sitting.
Okumu was with a friend identified as Francis Komakech, when Manano shot at him. The arrow went through Okumu's chest and stayed lodged there.
The LC1 chairperson of Gwara II cell, Komakech Otto, said the row started at a drinking joint at Awoto Aool trading centre over a woman.
Manano who is on the run is said to have complained that Okumu was having an affair with his girlfriend.
Dr Samuel Okori, the medical superintendent at Pope Paul Hospital Okumu has been referred to Lacor where they have an intensive care unit. Okori said he is in stable condition.
The matter has been reported at Karuma Police out post. Efforts to get a comment from the Kiryandongo DPC were futile as calls to his known telephone number went unanswered.