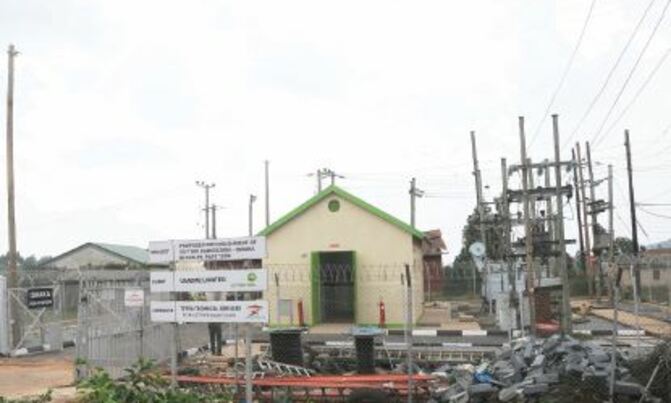 "We could hardly get between 30-40% reliance on Umeme for power supply. We relied on generator back-up and we used to burn about 2,000 litres of fuel daily," Devendra said.
Two years ago, Pearl Dairies located on the outskirts of Mbarara Municipality used to process about 200,000 litres of milk daily.
However, that capacity has now increased to 800,000 litres daily, thanks partly to the recently refurbished 147km Masaka-Mbarara distribution line.

"The factory opened in 2013 with a daily milk processing capacity of 200,000 litres but that has increased," said Devendra Seth, the dairy managing director. Devendra describes power supply in 2013 as 'very bleak' characterised by frequent blackouts and shutdowns.
"We could hardly get between 30-40% reliance on Umeme for power supply. We relied on generator back-up and we used to burn about 2,000 litres of fuel daily," Devendra said.

Line refurbished
Between 2016 and 2017, electricity distributor Umeme embarked on a project to upgrade the distribution network that was constructed in 1962, with the aim of providing stable and reliable electricity supply in western Uganda.

The refurbishment was also aimed at boosting the company's infrastructure to meet the region's growing energy needs in order to promote industrialisation and agro-processing in the region. The refurbishment involved replacement of about 2,300 poles and conductors (electric wires) along the line, as well as boosting the substation in Mbarara municipality.

The refurbished distribution line mainly serves the company's industrial consumers such as Coca- Cola, Amos Dairies and Pearl Dairies, according to Thomas Tondo, the Umeme Mbarara district manager.

"The poles on the line had lasted their lifetime and we were losing 20% of the power supplied through it. However, that has been reduced to 8%," Tondo said.

Stable power
Since the refurbishment was completed last year, Devendra noted that reliance on Umeme for power supply has increased to about 95%. His sentiments are also shared by Edgar Mugume, the maintenance supervisor at Igara Tea Factory in Bushenyi district: "We used to have unreliable power supply, but this has since improved," Mugume said.

Mugume says the stability that has been realised after the revamp of Umeme's Ishaka substation has enabled the company to save the money that used to be spent on fuel to run generators and improving on the quality of their produce.

"When we receive the leaf (fresh tea leaves), without the power to wither it, will get spoilt in the troughs," Mugume said.

Expansion
Reliability in power supply has, according to Devendra, aided expansion of the company portfolio from the initial milk powder to include other products like butter and ghee as well as increase in electricity consumption.

"We have opened two milk processing centres that are installed with milk coolers that require electricity," Devendra said. He explained that it is at these collection centres that the milk is chilled before being transported to the factory for further processing.

"We plan to set up at least 40 such milk collection centres. I am sure the assistance we have been getting from Umeme will continue," Devendra said. More consumption. The reliable power supply also resulted in increase in the utility consumption as companies increased their production capacities.

Pearl Dairies increased their consumption from the initial 1.5MW, in 2013 to the current 3.5MW with hope of expanding to 5MW. "We have more product lines coming up and we feel that we may surpass our current production and get up to 5MW consumption," Devendra said.

Amos Dairies also increased their consumption from 2MW to 3MW, while Coca-Cola tripled its Mbarara factory consumption from 0.8MW to 2.4MW. In addition, Tondo said there are other small and medium enterprises that complement the region's thriving dairy such as bakeries that have opened shop in the area, including Kidawalime, Ntake and Tip Top bakeries.