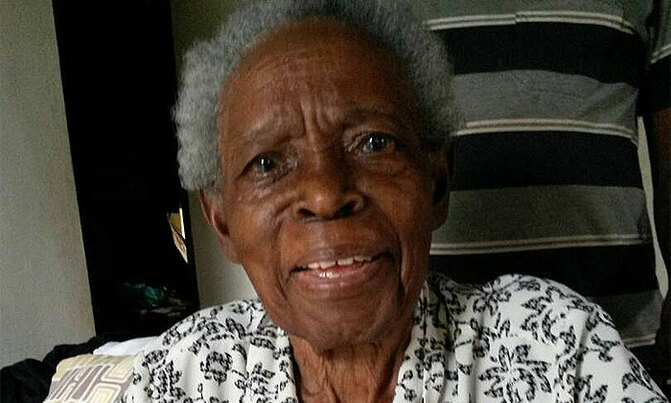 In 1954, Sarah Nyendwoha Ntiro graduated from Oxford University with a Bachelor of Arts (Hon) in History.
(Courtesy photo)

DEATH

Dr. Sarah Nyendwoha Ntiro (pictured), the first woman university graduate in East and Central Africa, has died.

The Hoima-born regional academic icon passed away on Monday.

In 1954, she graduated from Oxford University with a Bachelor of Arts (Hon) in History

Both her parents, Erasto B. Nyendwoha Akiiki and Jane Nsungwa Nyendwoha Adyeri, were teachers.

In the late 1950s, when it emerged that Uganda would be granted her independence by the British colonialists, Nyendwoha is said to have started civic education sessions in Hoima to discuss democracy and elections.

For three years, she served in the Uganda Legislative Council from 1958 to 1961, during which she tabled a private member's bill on the registration of marriages.

She was also engaged in women's organisations, including the Uganda Council of Women and YWCA (U).

Besides serving in the education ministry as secretary to the Teaching Service Committee, Dr. Nyendwoha also worked as a teacher at King's College Budo.

Later, under Idi Amin's regime, she joined Makerere University to serve in the office of the university secretary.

Her time at Makerere also saw her work as clerk to the Makerere University Council.

In 1976, she was transferred from the office of the University secretary to the joint administration of the Faculty of Arts and the Faculty of Social Sciences, where she worked for two years.

While at Makerere, she was also director of the East African Posts and Telecommunications Corporation.


Nyendwoha received her degree from Oxford University 64 years ago. (Credit: Getty Images)


A champion of women's rights, a fearless Nyendwoha offered to work without pay at Gayaza High School when she found out that her salary was to be less than that of her male colleagues.

After a full academic year, she reportedly told the school that she would quit and find a job elsewhere, where she would be paid on equal terms as males.

When the school's headmistress reported her to Governor Sir Andrew Cohen's wife, she met her at the school.

Nyendwoha was firm and after the meeting, she received equal pay.

But long before this point of her career, she had attended Duhaga Girls' School in Hoima, until Primary Four. She then joined King's College Budo, where she studied from Primary Five until Form Six. That was from 1938 to 1945.

She would later train as a teacher at Makerere College and then do her teaching practice at King's College Budo and Kyebambe Girls' School.

In 1951, she joined Oxford University where she graduated with a Bachelor's Degree in History three years later. Her achievement came at a time when no tertiary institutions granted degrees in East Africa.

Nyendwoha and her late husband Sam Joseph Ntiro had two sons together.

(Additional information sourced from Wikipedia)