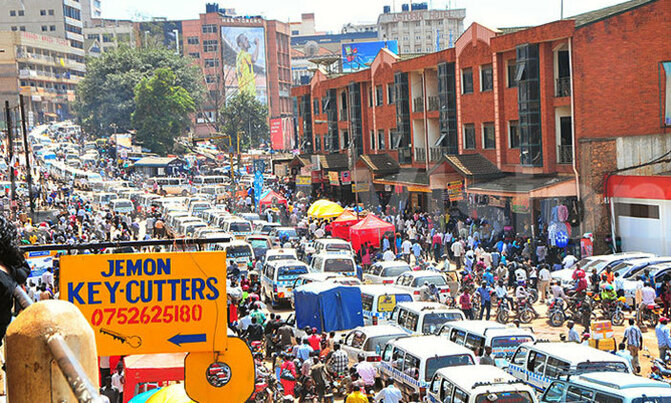 What Jennifer Musisi did in seven years is evident.
OPINION


By Amanda Ngabirano

Kampala Capital City Authority (KCCA) executive director Jennifer Musisi was given a huge mantle. She should have known.


I think she somehow knew what it entailed, because the first part of her tenure, to me, was the time she could have resigned. Not now.

To me, it had 'kind of' stabilised, set up systems and city dwellers were accepting that there had to be a preferred way of running a city. But we all might not know what more actually transpires in there, given the technical and political power centres, which must be making it rather difficult for all to work, but worst of all, sends different signals/messages to the general public.

This makes the city and the planning authority vulnerable.

No one will achieve any 'useful' goal in that kind of system. And the leader will definitely carry the blame.


Neither Kampala nor any other city runs in isolation. Its systems also should not be operated independent of each other. Musisi did quite a lot. But in isolation, the result cannot be expected to be excellent.

Of course what she did in seven years is evident - probably it was done too fast.

She must have operated under pressure to deliver and, to be honest, her resignation came at a time when it wasn't expected. But again, you will agree it wasn't a surprise.

My view about managing Kampala as Uganda's capital is: Let's set fights aside, and get the work done.

This is our city - the only one for now. That's also a problem.

The technical and political wings should aim at working together - and be seen as one - by the general public. I don't know how that will be achieved, but it will probably take personalities that wish to see change in the capital.

It will take personalities that have a shared vision as leaders of the authority.

It will take professionalism and seeking co-operation from various entities. Kampala should be managed together with the neighboring districts.

Let's have the Greater Metropolitan Area Authority in place so that Wakiso, Kampala and Mukono are under that authority. Only then shall we see co-ordinated and long-term strategies aimed at addressing issues such as slums, drainage, traffic congestion and improving the quality of life of the dwellers.

Again, we must be aware that bad politics always spoils everything, but of course, very good for our egos. But from a macro level, let new cities be planned in the country, and all these pressures will be shared out.

Kampala is being suffocated.

I think Musisi's successor should just be set for the task, do their best, sensitise and engage the public in the planning process, work with politicians (give them roles - people want to work - not ceremonial positions), and also stick to professionalism.

If it gets hot in there, resigning is okay.

There is nothing wrong with it if it can be justified, or if their staying in that office won't add any value to the city of Kampala.
Also related to this story

Jennifer Musisi resigns as KCCA executive director

'Do not be excited by Jennifer Musisi exit'

Will Kampala vendors miss Jennifer Musisi?

GKMA strategy way to go for regional functionality