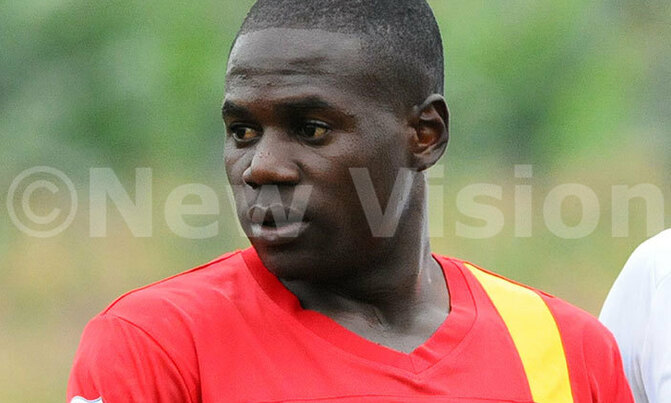 Of course, Cranes could have avoided such late qualification drama had they beaten Tanzania last month.
Nations Cup qualifiers
Results
Group L
Lesotho 0 Uganda 2
Tanzania 2 Cape Verde 0
Group L P W D L F A Pts
Uganda 4 3 1 0 6 0 10
Tanzania 4 1 2 1 3 4 5
C.Verde 4 1 1 2 4 4 4
Lesotho 4 0 2 2 2 7 2

Inspired by the brilliance of Farouk Miya, Cranes placed one foot in the 2019 Africa Nations Cup finals Wednesday after dispatching Lesotho with a 2-0 win at Setsoto stadium.

Had Tanzania faltered against Cape Verde in the other Group L game that was played earlier in the day, Cranes could have qualified automatically for the finals in Cameroon.

However, as it turned out, Tanzania's identical 2-0 win over Cape Verde meant that the Cranes will need at least a point from their next home fixture against Cape Verde on November 16 to make a second consecutive appearance at the finals.

Of course, Cranes could have avoided such late qualification drama had they beaten Tanzania last month.

But their goalless draw against the Taifa Stars has set up a nervy scenario that most Cranes fans dreaded considering the heartbreaks suffered in previous qualifying campaigns.

However, on the evidence of Wednesday's win —the biggest away result in a Nations Cup qualifier — there was enough to convince even the most faint hearted fan that a win should be possible against Cape Verde at Namboole Stadium.

And why not? If the Cranes can maintain their focus, fitness levels and if Miya can emulate yesterday's match-winning performance in a game that will be decisive, then Cranes should prove unrelenting for the Cape Verdeans.

Miya has scored some memorable goals. The Croatia-based star has rescued Cranes from some very complicated situations. And yesterday was one of those especially if you consider the fact that Cranes' two-goal match-winner in the first leg against Lesotho Emmanuel Okwi was largely nullified throughout the game.

The 20 year-old, who scored the only goal that earned Uganda a place at the fi nals after a 28 year drought, earned Cranes a priceless and timely lead after feeding off an Allan Kateregga pass to thump home from 20 yards with just six minutes into the game.

The goal knocked air out of the hosts' sails. In fact, both Miya and Kateregga could have extended Cranes advantage had they converted what seemed like easier chances later on. Miya struck over the bar after looping the ball over his marker before Kateregga had his goal bound shot cleared off the line.

Even though Onyango had to step forward with a brilliant save from a tricky free-kick situation, it was not long before Miya doubled Cranes lead.

From a seemingly difficult angle, the former Vipers forward was able to direct his well-struck free-kick under the upright.

It was a deserved goal that literally ended the game as a contest, and from a player who had done enough to trouble the Lesotho defence.

Just like a majority of the Cranes players, Miya made many marvel at his performance.

Throughout his 76 minutes on the pitch, there had been vision, energy to amaze and a cunning instinct to deceive on the run.

Okwi suspended
Although Cranes seemed to struggle to contain the hosts into the second half, the job had been done in the first half.
And all they needed was to professionally see through a turbulent second half that sadly had Okwi booked and suspended for the game against Cape Verde.

Cranes coach Sebastian Desabre must now utilize the next three weeks trying to identify an attacking combination from the pool of strikers that is available that will end Cape Verde's interests in the qualifying campaign.

Derrick Nsibambi, Allan Kyambadde, Edrisa Lubega, and Patrick Kaddu are still work in progress but could make that vital difference if motivated and assembled in the right system.