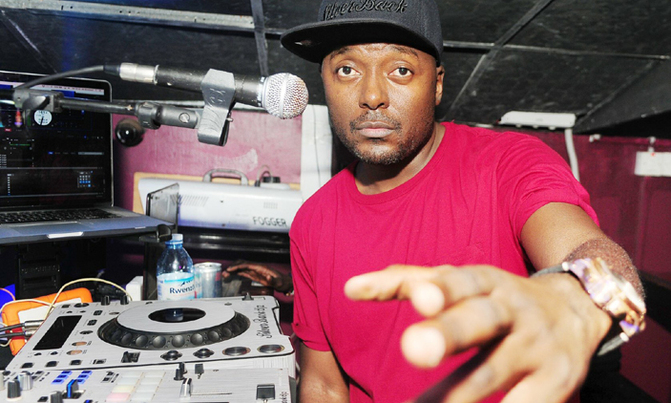 Mr. Silverback has played in big clubs, raves and carnivals including the ministry of sound, a flagship all-night club for global dance
Patrick Kenneth Kayiwa previously known as APE, but now well-known as Mr. Silverback is a 2001 graduate of Social sciences from Makerere University and a 2004 graduate of Industrial Art from the University of East London.

Mr. Silverback was born in Kampala and started his deejaying career while at university in 2001 playing in students' hostels. But it was on his birth date January 17, in 2004 in London that he landed into mainstream deejaying.

This was after Mr. Silverback quit his corporate job at Halifax bank and a graphics job at delta display in the UK.

"My first gig was in my house in London, it was my birthday where I had a lot of music. I did not want guests to touch my records (Vynl and CDs) after back to back self-tutoring and buying alot of equipment," he recalls.

"I got hired for gigs from then on and I was being paid over night what I would make in a month from the jobs I was doing. That's how I quit my corporate jobs to venture in deejaying," he adds.

Mr. Silverback has played in big clubs, raves and carnivals including the ministry of sound, a flagship all-night club for global dance and house music in the UK and the famous annual Notting Hill carnival in London where he first met Benny D, Wyclef Jean and other famous artist.

But it has not been easy as there have been lots of challenges for Mr. Silverback from lots of undercutting because of lack of experience, racism, unprofessionalism and fast lane rock star lifestyle.

Mr. Silverback moved back to Uganda in 2008. He first deejayed at Club Rouge. He also started a T-shirt and hat line (SilverbackApparel).

This was in addition to silverbackdjz an events company and DJ unit to redefine deejaying in Africa through "our world class weekly and annual Dj Setup's plus style of presentation" he says.

It has been 11 years of changing the deejaying scene in Uganda on international levels for recognition for Mr. Silverback.

"That is why they call me the Worlds Famous Africa's Best DJ Mr. Silverback," he discloses.

Mr. Silverback plays at most big events in Uganda and around the world if the Cheque is right.

Fridays find him at Clubplay, Saturdays he is at MoNot in Bugolobi for the biggest weekly Dj experience in East Africa and live on XFM 6am - 10am every weekdays.

"Personally I love conscious Hiphop n Reggae but I Play anything and everything to get my crowd jumping and have a time of their life on all international dance floors around the world. I am really excited for the first XFM Street Bash on October 20, 2018 and we will be fresh out of our US tour 2018," he says

"We are surely going to have a great time for fans and friends get your tickets early and don't be left out," For Mr. Silverback, it's going to be a trendsetter experience for XFM listeners.