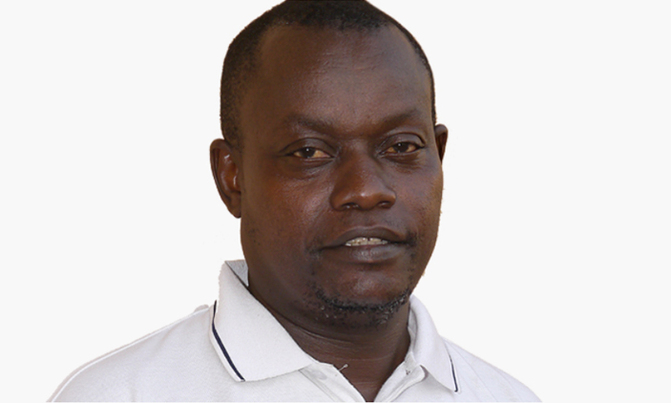 Stories are told of some Ugandan golfers who deposited their bags in Entebbe well in advance then went on drinking sprees in Kampala.
It has now become the norm for foreigners to come and win our most lucrative sports prize- the Uganda Golf Open.

The latest winner of the professional version of the annual event was Kenya's Dismus Ndiza who pocketed sh41m.

That this was Ndiza's fourth title, says volumes about the form of Ugandan golfers who have the luxury of unlimited access to the local courses.

Immediately after securing a four stroke victory, Ndiza gave an insight into how he triumphed.

"I trained hard for this tournament for the past three weeks, hitting 300 to 400 balls on the range, chipping and putting as well as playing 36 holes every day."

Ndiza then revealed that as Kenyans, they had also vowed not to let the Southern Africans win the title again.

Ndiza then made a veiled reference to the lack of seriousness of his Ugandan counterparts.

"Most of our colleagues want this money, but they don't want to work for it."

He did not stop there. He then sounded a warning of his intentions to win even more money. "I am happy the money has been increased. This will make us work even harder to win."

But as Ndiza talked of hard work our professionals had a different view of what it takes to become a golf millionaire.

While 50-year-old Ndiza left trails of sweat on the Mumias course, his much younger Ugandan opponents, casually approached the open.

Stories are told of some Ugandan golfers who deposited their bags in Entebbe well in advance then went on drinking sprees in Kampala.

I am reliably told that only one golfer from Lugazi tried to get to grips with the Entebbe course.

Looking back, I am sure golfers like Sadi Onito, Juma Jaffer and Dedan Kagonyera would in the current arrangement annually be smiling their way to the bank.

This was a rare crop of golfers that was not only highly talented, but was also very committed. Unfortunately there was no pro competition during their time.

Ronald Otile is one of those talents that seem to be following in these legends' footsteps. He will, however, first have to turn professional before entering the money circuit.

One way of boosting local standards is by strengthening the current pro circuit with not only more competition, but also more money.

We could get some lessons from Kenya. It gets even more competitive in Southern Africa with events like the lucrative Sunshine Tour.

George Coetzee, the 2017-18 tour leader will pocket South African Rand 2,937,226 (sh747,566,390). The prize money gets even much better in Europe and USA.

If I was a golfer I would literally live on the course. Interestingly, talented Ugandans seem not interested in this cash.

As Ndiza proved, good results are hard earned. If our golfers are to shine they will have to spend lots of time on the course.