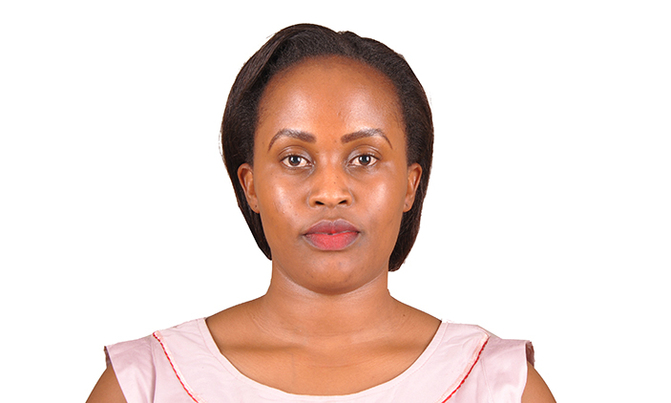 From a more positive perspective, crisis may present potential and possibility
By Sostine Namanya
In the past five years, the terrain of work addressing the gendered impacts of the extractives industries, principally mining, oil and gas, has rapidly expanded though the focus and political orientation has been widely divergent. This work joins long standing organizing efforts in pockets nationally, and in Uganda most specifically, addressing land grabs and encroachments of large agribusiness on the natural resources and seeds of peasant farmers.
The entry of large-scale extractives industries to generally rural geographies inevitably accompanied by mega 'infrastructure' investments roads, pipelines and the very necessary energy projects brings great hardship to the majority of peasants, indigenous peoples, rural dwellers and women.
The impacts on land and water the major communal resources from which people, and women specifically, create livelihoods for families and communities and on people's health and women's unpaid labour are so grave that the overall costs of mineral and oil extraction tend to outweigh the benefits, principally enjoyed by the local and ruling elite, corporates and investors.
All of these costs are gendered, meaning that it is women who carry these costs because of pre-existing gender inequalities mainly structured around an unequal division of labour in which women take primary responsibility for subsistence and care, two realms which receive little state support and investment.
Minerals-based industrialisation has been established as a priority by Uganda, regional and sub-regional mining protocols and policies, such as the African Union's Africa Mining Vision (2009), its Minerals and Africa's Development policy (2011) and the ECOWAS and SADC protocols and policies. At the national level, uganda has reformed its mining frameworks in recent years to support minerals-based beneficiation and industrialisation.
A neo-extractivist approach (which seeks to retain more benefit nationally in support of national development agendas) has been stymied in recent years by inter-government competition for foreign direct investment aggravated by low commodity prices, lobbying (and threats) by powerful interests and the direct interest of politicians in mining investments. In 2015, world commodity prices continued to fall, with crashes of 50% or more for many of Africa's raw materials - oil by 50%, iron ore by 40%, coal by 20% and copper, gold and platinum by 10%.
The UN Conference on Trade and Development has concluded that "FDI inflows to Africa fell by 31% in 2015 to an estimated $38b, due largely to a decline of FDI in Sub-Saharan Africa" (in Bond, P, 2016). Subtracting mergers from FDI, the 2014-15 drop was from $50b to $18b. 1 IMF, 2015 in Bond, P (2016) Eco-social development and popular resistance in Africa, unpublished paper 2 Ibid .
Reduced FDI inflows may slow down new investment in extractives and related infrastructure projects but is likely to contribute to a frenetic and rapid pattern of super-exploitation of labour, natural resources and capital investment in existing mines and oil rigs. The deep bleeding of job losses in the extractives sector will continue as corporates restructure to maximise profits at low commodity prices. In this context, "[t]here is limited incentive to reinvest, to engage seriously in Corporate Social Responsibility or environmental protection, or to open new production facilities".
The frenetic super exploitation of existing extractive operations with the attendant devastation of water, lands and forests, and of mainly male labour will have gendered impacts as will the attendant cuts in public expenditure to service significant foreign and possibly national debt in support of infrastructure investments for corporate benefit. The Chinese recession and a global shift (in Europe and China specifically) towards renewable energy, means that oil and coal will continue to bleed.
State subsidized investments in infrastructure for the extraction, transportation and combustion of fossil fuels will land states in significant debt, a cost which will be carried to citizens through cut backs in public and social services, and limited new investments in the social reproduction of citizens. Working class and peasant women, by virtue of their poor social status and a patriarchal division of labour, will carry the costs.
From a more positive perspective, crisis may present potential and possibility. Now is the moment for us (governments, mining stakeholders, grassroots women movements, networks and alliances) to be grasping the space to posit a change in the thinking, approaches and practices of development. Theres is need to theorise and think about 'alternatives' are different but it is imperative we talk to each other, share and debate, challenge each other and,in this process, deepen our thinking about the development alternatives other than mining.
In our various 'sectors 'or areas of struggle we need to recognise and build on existing practices, and we draw on different knowledge and theory, and we build from political standpoints in all of this we are creating and living the alternatives. The peasant and rural women's movements have claimed agro-ecology, food sovereignty and, for some, circular living economies as a critical part of the alter-development.
Movements and struggles for environmental and climate justice have constructed and claimed the notion of a development transition to variously a low carbon economy (usually understood as renewable energy), or sometimes the more expansive notion of a transition to a post-capitalist socialist society in which the system of production, and humanity's relationship to nature is totally transformed.
There are many other dimensions of a development alternative to be addressed but these are the critical ones we need to begin with.
Writer is Gender and Food Security Officer - NAPE