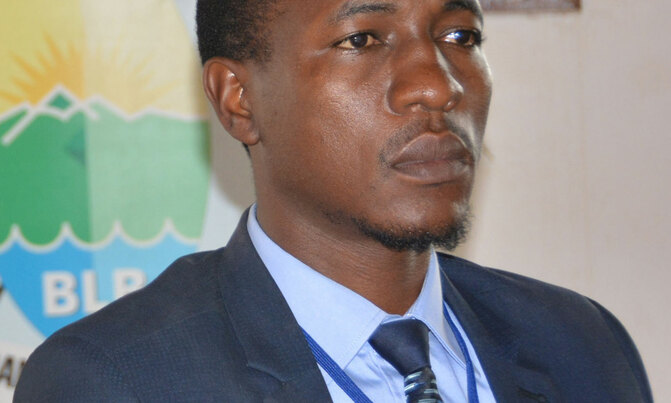 Ugandans are beginning to feel the effects of climate change. We have unstable weather patterns which are affecting productivity, food security and social lives.
OPINION
While speaking at a recent gathering, United Nations Secretary General Antonio Guterres noted that "Climate change poses a direct existential threat. Extreme heat waves, wildfires, storms and floods are leaving a trail of destruction. We have the tools to win this race for our future, the time is now."
Guterres couldn't have put it more succinctly. Imagine a world without rainfall for a full year! Imagine a population depending on manufactured oxygen just because the air is too polluted to support human life! Imagine a situation where a kilogramme of maize flour costs sh100,000 because just a few can afford to sustainably grow maize in a drought-ridden country.
Climate change is described as the pattern of weather and related changes in water bodies, land surfaces and ice sheets occurring over a long period of time.
These are frightening times. Record high temperatures, severe storms and droughts are already becoming a norm even in countries that lie closer to the Equator.
Ugandans are beginning to feel the effects of climate change. We have unstable weather patterns which are affecting productivity, food security and social lives. We are experiencing unprecedented low rains and draught in many parts of the country.
Successful climate change mitigation needs to integrate cultural conservation methods and modern practices.
While launching the Buganda Environment Natural Resource Management Technical Advisory Committee in September 2017, Katikkkiro Charles Peter Mayiga stressed the need to initiate measures to guide people on climate change and environmental degradation to safeguard the country from environmental disasters.
He is credited for initiating the practice of taking trees to in-laws during traditional introduction ceremonies in Buganda, which has resulted into thousands of trees being planted in Uganda.
Certainly, the fight against climate change should be a concerted effort from all right from the state, to cultural and religious leaders to individual Ugandans.
Just recently, Wakiso district chairman Matia Lwanga Bwanika came out to strongly confront/condemn environmental degradation by taking on purported investors and other groups operating in gazetted areas.
Such efforts should be applauded and all necessary assistance given to ensure that the few that are caught degrading the environment serve as an example to deter others intending to do the same.
Just this month (September), the global action summit took place in San Francisco (USA), bringing together leaders from all over the world and citizens to discuss how they can tackle climate change.
Some of the mitigating interventions discussed was a reduction on the use of hydro fluorocarbons, retirement of coal power and formation of coalitions for carbon pricing, among others.
During the summit, Winnie Byanyima, the Executive Director Oxfam, said "climate change is the greatest humanitarian crisis we face; we must rise to the challenge or watch the hard [earned] progress slip away".
It was also stressed that climate change affects the poor the most; it is not a technological challenge, but a political challenge. Leaders all over the world must rise up and take concrete action.
All actors need to be on board, especially those involved in land management. Buganda Land Board, one of the key stakeholders in the land sector, has taken a firm stand regarding environmental protection and conservation; key among them;
Not allowing people who have settled in gazetted wetland or forest reserves on Kabaka's land to processes land titles.
They have an enforcement/compliance team which works with key stakeholders to discourage Kabaka's subjects from settling and constructing homes in wetlands.
They have tasked the mobilisation and sensitisation team to continuously educate the masses about protection of the environment as a means to sustainable development.
According to Henry Ssebagala, a physical planner working with Buganda Land Board, there are efforts by the kingdom to identify land where forests can be planted to curtail the effects of climate change.
Such interventions are very welcome and we should all join hands as leaders, organisations and individuals to fight climate change because a degraded environment is irreplaceable.
The writer is a research and CSR officer at Buganda Land Board.