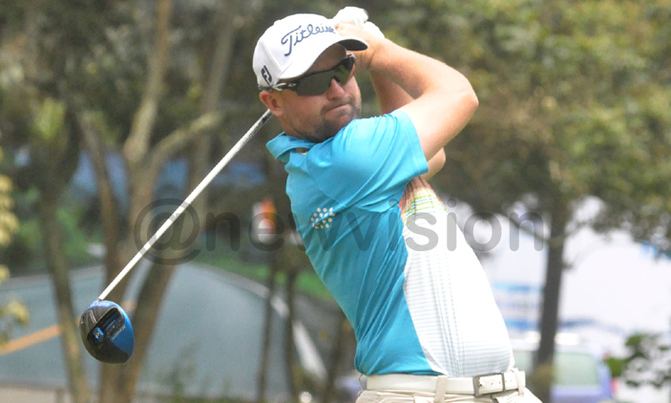 The top 30 professionals and ties will share the sh185m of which sh40m goes to the overall winner.
Early indicators showed a Kenyan professional could win the Castle Lite Uganda Professionals Open teeing off today at Entebbe Club.

That is going by the results posted in the Pro-Am tournament which was also the practice round for the over 100 professionals that are registered, for the sh185m, 72-hole competition.

A number of former champions like Kenya's Dismas Indiza, Uganda's Deo Akope and Vincent Byamukama as well as 2016 and 2017 champions South Africa's Joshua Seale and Zimbabwe based Portuguese golfer Stephen Ferreira respectively are all vying for the championship against local and other foreign contestants at the unpredictable Entebbe course.

If Tuesday's round was to be a basis on what to expect, then defending champion Stephen Ferreira must work extra hard starting today as his 13over-par 84 wasn't pleasing even to himself. Seale who has had chance to play on the course three times ahead of today's round returned a three-over par 74 and is optimistic of further improvement since he played 69 and level par-71 on the Entebbe course before.

By press time, Kenya's Nelson Simwa's and Uganda's Happy Robert's two- under-par 69 was still the best score from the Pro-Am followed by Kenya's Dismas Indiza's 70, Mathew Omondi (70), Alfred Nandwa's 71 and Zambia's John Moore Dayne's 70.

Uganda's professionals Silver Opio and Saidi Mawa posted 73 with Vincent Byamukama (74) with Zimbabwe's Yousuf Akil Musa 73 all showing promise.

Debutants Richard Baguma, Ronald Rugumayo, and Emma Ogwang carded 71, 72 and 73 respectively and will pray that the status quo is replicated in the next two rounds in order to make the cut and bank their first pay cheques in the pros' ranks.

Rugumayo who won the amateur version of the championship last year is optimistic of better things to come.

"The practice round went on well but I have to fix a few things. The first mission is to make the cut; my target is playing level or better on the first two days, that will give me what to do in the final rounds. If I'm among the top thirty players I would have achieved; this is my first professional outing and is the biggest tournament so I'm hoping for the best," Rugumayo said.

The top 30 professionals and ties will share the sh185m of which sh40m goes to the overall winner.