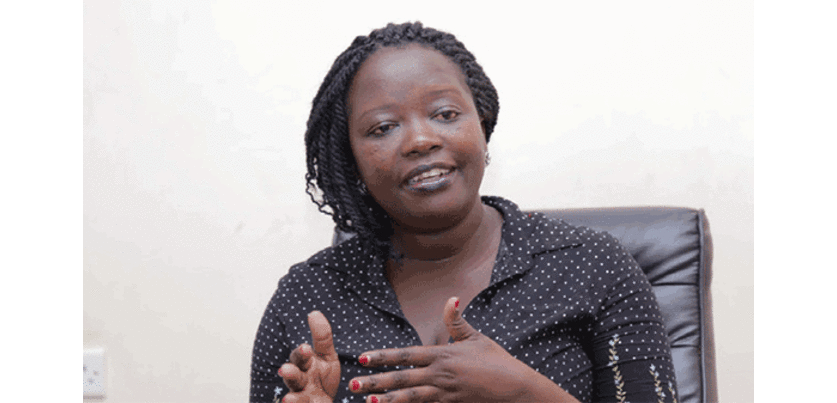 Social Service Workforce Week
Betty Wuzu, Case Worker, Uganda Child Help emphasizing a point
In commemoration of the Social Service Workforce Week which will be celebrated from September 24th - 28th 2018, the National Association of Social Workers of Uganda (NASWU) an independent professional body under Ministry of Gender, Labour and Social Development (MGLSD) working for the advancement of Social Work in Uganda is profiling social workers to highlight the important role they play. A recent report by MGLSD indicates that 3 in 4 children experience some form of violence and 1 in 2 experience at least two kinds of violence: sexual, physical or emotional.
Today, we take a sneak pick into Betty Wuzu, a Case Worker and Counsellor, Uganda Child Helpline, SAUTI 116 who receives calls on cases of violence against children and provides them with guidance.
Why did you choose to become a social worker?
I wanted to be a social worker when I was in Primary Five. I watched a lot of news growing up. I used to see so many children crying and I felt I needed to help. So this one time I met a gentleman at St. Francis Chapel- Makerere University who asked me what I wanted to become in future and I instantly replied social worker. He asked me why? I responded "I think I want to help children because I see so many of them suffering and going through a lot."
How is your typical day at work like?
By 7:00 am, I am supposed to be here saying, Hello, this is Uganda Child Helpline, how may I help you? This goes on until 7pm. The first thing I do when I arrive is check my email because there is a lot of communication from either individuals or organizations, for instance partners who refer cases through email, so if you don't check your email, you might miss out. And two, I have to plan for the day to know which cases and files to work. Finally, from time to time, I go to the field to make follow up visits and monitor children who may be exposed to any kind of violence.
CLICK HERE FOR DETAILS