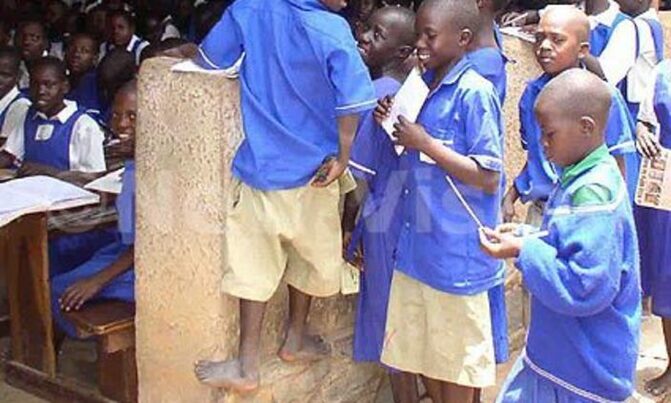 The Parents attributed the increased cases of school dropouts in the district to the weekly tests fees of sh5000.
BUKEDEA - The extra sh5000 being charged in Universal Primary Education schools (UPE) as weekly fees for tests is scaring away pupils from schools in Bukedea district. Parents in Bukedea district have said.
The Parents attributed the increased cases of school dropouts in the district to the weekly tests fees of sh5000.
The parents made the revelation recently during the district dialogue organised by Uganda Debt Network at Bukedea district council chambers.
"Our children are being sent back home because they have failed to pay extra sh5000 for weekly tests. This action from headteachers and class teachers has also frustrated our children from attending classes frequently," She said
Absenteeism among the teachers and pupils in Bukedea district schools has become so common leading to poor performance during final examinations.
Alupo Anna Mary, one of the village team monitors attached to Uganda Debt Network revealed that parents have poor attitude towards taking their children to school.
"Parents claim that they are tired of taking their children to schools and then after completing school they fail to get jobs yet they are spending a lot of money," Alupo said.
She also lashed out at parents that turn around and reject recommendations after holding meetings with school administrators, adding that children are also forced to look after cattle while their counterparts are in school. "Children chased from school because of lack of weekly fees for tests are forced to look after cattle while others go for fishing in the swamps," Alupo said.
The district Internal security officer, Denis Anguzu Ojje also revealed that cases of teenage pregnancies have become common in the district leading to the death of young girls while giving birth.
Ojje said children that drop out of school resort to consumption of local brewed alcohol and engage in sexual acts that put them at the risk of contracting HIV/AIDS.
"Our youth have now formed groups like team no sleep and they spend over 90% of their time drinking alcohol. We have another group of youth known as team no condom this group engages in sex without the use of Condoms," Ojje said.
Ojje said parents whose girls have been defiled prefer negotiating with the defilers, adding that they consider their girls as a source of wealth.
Ojje also revealed that due to over drinking several people had lost their lives due to poisoning, adding that poisoning cases in Bukedea had become a matter of security concern.