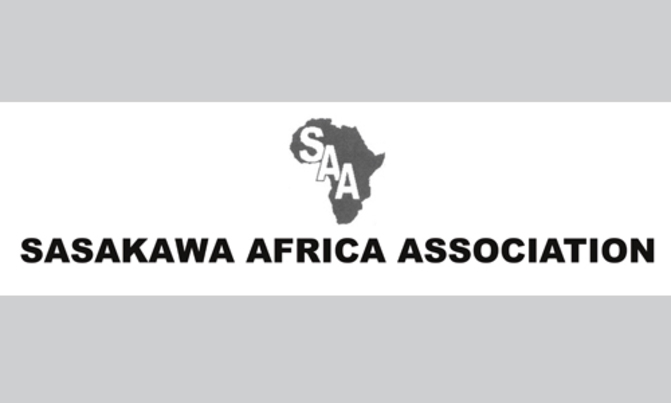 THE IMPACT OF K+S GROWTH FOR UGANDA PROJECT
In 2013, Sasakawa Global 2000, in collaborati on with K+S Kali GmbH of Germany, implemented the 5 year K+S Growth for Uganda project in districts of Dokolo and Apac. The project managed to reach a total of 155,274 against the targeted 89,400 farmers with the aim of improving their food and income security.
Implementati on followed a holistic value chain approach. Success was achieved basing on the following models; Farmer Learning Platf orms (FLPs), Mobile Farmer Training Centre (MFTC), Commodity Associati on Traders (CATs), Village Savings and Loans Associati on (VSLA). Use of the Farmer Learning Platf orm (FLP) model: The objecti ve of the FLP was to transfer and disseminate sustainable, scalable and cost-effective technologies and practi ces to farmers aimed at increasing yield, knowledge gain and empowerment. FLPs comprise of; field demonstrations; training, exposure visits; parti cipatory evaluations, feed-back; and organizing farmers to interact with other stakeholders for input and output market access.
The project set-up a total of 2,434 FLPs and 110 seed multi plicati on sites for cassava, soybean and upland rice in 5 years. In additi on, trainings on the value chain and Field days were conducted in order to facilitate farmer to farmer learning and share experiences during the season.
Overall, 3,558 people att ended fi eld days. The project trained 373 stakeholders on post-harvest handling and storage. They include; 20 (CATs), 13 EAs, 100 CBFs, 11 community leaders, 11 lead farmers, and 218 host farmers. These also transferred the acquired knowledge and skills to others. With reference to marketi ng, training focused on agribusiness, fi nancial management was conducted for 113 people as Trainers of Trainees (98M, 15F). These subsequently trained 1,681 farmer groups.
CLICK HERE FOR MORE ONT HIS NOTICE