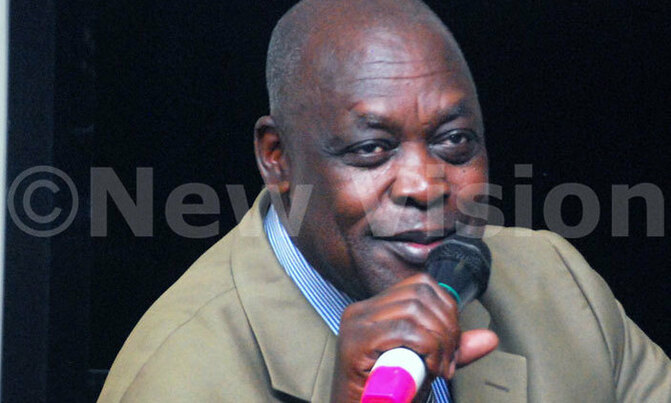 State Minister for minerals, Peter Lokeris, said the act will also ensure environmental protection for small scale miners.
The minerals bill which is to be introduced by the government once passed into act will ensure establishment of mining, occupational health and safety measures, state minister for minerals, Peter Lokeris has said.
Lokeris said the act will also ensure environmental protection for small scale miners as well as organising them into groups to optmise their contributions to the country's growth through sustainable exploitation of minerals.
"The government is now reviewing the Mining Act 2003 and once the Mining and Minerals Bill 2018 is passed into Act, various mining regulations will be established under it to standardise the minerals sector," said Lokeris.
During artisanal small scale miners' workshop at Fairway Hotel in Kampala on Thursday, he added:"I therefore assure you that the government is working to ensure sustainable extraction of minerals in Uganda.
The Mining industry presents plenty of opportunities for Uganda but is also faced with a number of challenges such as limited awareness to occupational health safety, none compliance to environmental legislation and poor mining waste management.
Lokeris said under mining regulations strengthening, the government through the Mineral Protection Unit Police will soon ensure registration of miners, formalisation of artisanal small scale miners and zoning of mining areas among others.
The Police Minerals Protection Unit, commandant Jescah Keigomba said a number of small miners countrywide use mining methods that are toxic to environment, citing the use of mercury in gold purification.
Keigomba said they have always accused Police of harassing them instead of acknowledging the need to ensure protection of the environment alongside mining activities.
"Some mining methods can result into contamination of the water bodies and soil along mineral deposit areas hence people must apply the better methods of mining, said Keigomba, adding that artisanal gold mining is mainly done in districts such as Mubende, Buhweju, Namayingo among others.
Dr. Deogratias Sekimpi, the Executive Director of Uganda National Association of Community and Occupational Health(UNACOH) said effective regulation of mining sector will boost Government revenues.
He said both local and central governments have been losing a lot of money to illegal miners.
"At the moment the central and local government gets nothing from the mineral deposits due to illegal mining but once there's full regulation, the mining sector will be boosted," said Sekimpi, he added that regulation will also improve miners' incomes since they will be operating with varied licenses for their work.