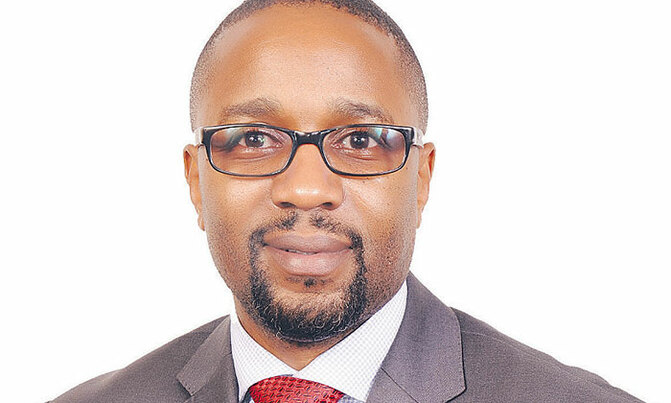 The increase in insurance penetration will be achieved through a combination of strategies which include the use of alternative distribution channels
The insurance industry has for a long time been haunted by a bad reputation, where potential buyers shunned it. There was a belief that insurers simply ran after their money, but did not pay claims when the unfortunate occurred. And this resulted in low penetration. Players are, however, beginning to see light at the end of the tunnel as the sector steadily regains public confidence. The Uganda Insurers Association chief executive officer, Paul Kavuma, shared his optimism about the future of insurance with New Vision's Faridah Kulabako
Q:Low confidence in the sector has been a major challenge, how is this being addressed?
We are making strides towards improving the public's perception of the sector. We have done this through continuous engagement in consumer awareness and education programmes, lobbying the Government for a positive business and regulatory environment, as well as ensuring that our different market segments are understood.
We also intend to invest heavily in technology to ensure that we better understand the markets we serve. Through analytics, we can ably provide relevant, affordable and easily accessible products. We will continue investing in upskilling to ensure that we match our skills against the needs of the market.
Additionally, we have identified and continue to work with strategic partners across different sectors. This will not only promote the awareness of insurance, but its adoption as well. We are, for example, under the Oil and Gas Insurance Consortium, working with the Uganda Chamber of Mines and Petroleum and the Petroleum Association of Uganda, to ensure the understanding and appreciation of the oil and gas risks and how best to transfer them to the service providers who will participate in this sector. By building this confidence, we believe it will translate into the appreciation of local insurance services.
The Insurance Regulatory Authority (IRA) has drafted new insurance regulations to enforce the Insurance Act, 2017; what is your take on them?
The regulations are an indication of where we are now and where we need to go to ensure that the ordinary Ugandan has a better understanding and appreciation of insurance. The regulations intend to address a number of issues.
One of the major issues is that clients will now be expected to pay their premiums upfront in order to enjoy insurance. Further, they will be required to make their payments to the insurance company directly and not to an agent or insurance broker.
Although this would solve issues to do with premium collection and administration, it may unintentionally cause some clients to stop consuming insurance since this country works primarily on credit terms.
The association is, therefore, engaging IRA to allow for flexible terms for certain business lines and big government or private sector projects.
The new regulations also shift the industry from compliance-based supervision to risk-based supervision. One of the aspects this supervision relates to is capital and solvency requirements, where the capital requirement for an insurance company will be based on the risks that company is exposed to. Thus, although there will be a minimum capital requirement for all insurance companies, as had been provided for in the previous Act, companies will now be supervised on a risk sensitive basis.
Also, control functions have been further streamlined for purposes of improving operational efficiency. The main areas address actuarial, risk management, internal audit and compliance functions, which will now operate independently.
IRA is also now required to publish its audited financial statements annually, which should boost public confidence in the sector. All these and other measures should see an improvement in how the companies operate and services are provided to the general public.
There has been a lot of activity lately in the bancassurance space, with banks partnering with insurance firms to sell insurance products. How is the performance so far?
Since October 2017, IRA has licensed 14 banks to operate as bancassurance agents and more partnerships continue to be developed between insurers and banks to ensure accessibility to insurance products.
Research indicates that there has been a positive response from the public to these products and we will only be able to really quantify this uptake close to the end of the year.
How is this likely to impact insurance penetration, which has remained below 1% for years? The increase in insurance penetration will be achieved through a combination of strategies which include the use of alternative distribution channels such as bancassurance. In addition to allowing for further access, banks also play a critical role in the collection of premiums, as well as the provision of products to support clients' goals through products such as Insurance Premium Financing.
Bring us to speed with the utilisation of the agricultural insurance subsidy. What do you predict it to be by the end of the 2018/19 financial year?
The scheme is doing well. By June, the scheme had 64,000 farmers covered, with most insured for multi-peril crop insurance, area yield index insurance and crop weather index. Total claims payout was sh4b in the 2017/18 financial year and by June 2018, utilisation of the subsidy stood at sh5.7b.
Given that this project is still in the pilot phase, we expect that as we continue to engage farmers across the country, we will see an increase in uptake. We hope to have covered 100,000 farmers by the end of the 2018/19 financial year.
Which line of agriculture insurance has the highest applications and why?
We see the highest uptake in the multi-peril crop insurance line as farmers wish to take advantage of the wider cushion this provides, given the different crops that they grow.