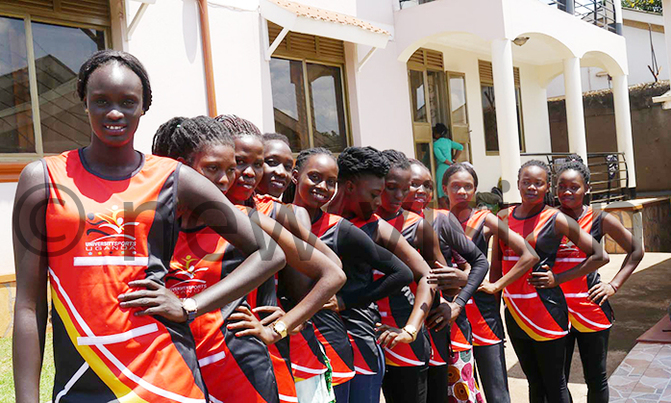 The games will take place at Makerere univeristy.
PIC: The national university netball team. (Credit: David Namunyala)

World University Netball Championship

KAMPALA - The Association of Uganda University Sports (AUUS) boss, Peninah Kabenge has unveiled the national team that will represent the country at the World University Netball Championship September in Kampala.

The games that are scheduled for September 7-21 will take place at Makerere univeristy.

University team manager Florence Nakamya named the 12 players who will start training tomorrow at Lugogo.

The beauty behind the local team is that some of players are on the She Cranes and others have competed at the university games before.

Among these, Joan Nampungu, Betty Kizza and Mary Nuba are currently with the She Cranes that recently returned victorious after the Africa netball championship held in Zambia.
Meanwhile, team captain Irene Eyaru, Suzan Atino and Florence Adunia are expected to apply the skills attained at the previous, 2016 edition held in Miami, Florida where Uganda finished fourth overall.

"We have been monitoring these players since last year at the AUUS interuniversity games that were held at Ndejje and we believe they deserve being on the national team," said Nakamya.

She added that, "The selection was made based on merit and we expect the best results at the championship."

Other national team players include, Shaffie Nalwanja, Sharifah Nalunkuma, Keyin Privas, Brenda Namubiru, Vicky Nantumbwe and Robinah Nyakecho.

Kuluthum Zabib, Janet Amongin, Shadia Nampeera, Josephine Namakula, Agnes Nekesa and Annet Najjuka make the team of six that were dropped

The national team that has about two weeks of intensive training will do so under the command of coach Imelda Nyongesa and assistant Rashid Mubiru.