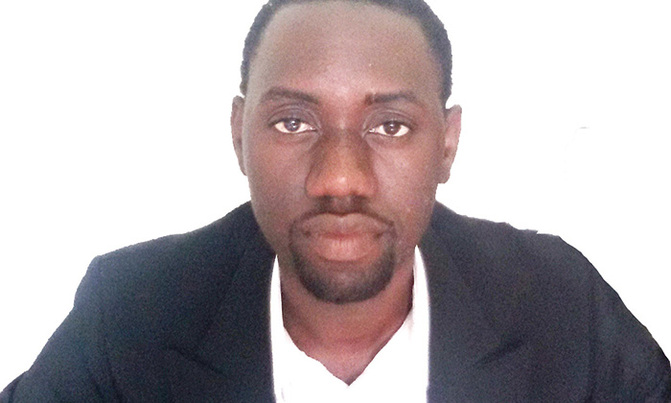 Social opinion plays a significant role in our lives, but are we changing ourselves too much in order to maintain an 'accepted' identity instead of simply being ourselves.
By Michael Woira

For the past two weeks I have been looking at the events as they have been unfolding in the country emanating from the Arua events and I have had to shed a tear or two because of what I have been seeing online and on some other social media platforms like whatsapp, instagram and many more other sites.

Since it is a digital age, very many Ugandans have now secured smart phones for themselves and it is like the new hot job opportunity on the scene because several people are on their phones 24/7, what they do with their phones, I don't really know but my feeling tells me they are always either in street talk, politics, lies or engaging in relationship issues on the different social sites.

Very many politicians have resorted to using social media to capture the audience of the other section of the human beings called the youth and this has been so effective for them via mobilisation and engaging the youth either productively or in any other unproductive way.

Social opinion plays a significant role in our lives, but are we changing ourselves too much in order to maintain an 'accepted' identity instead of simply being ourselves. This is the danger of the social face. With the rise of social media, in particular, too easily can we create an entirely false public image of ourselves to the rest of the world.

What we must remember is that our portrayal on social media, the way we dress in public, and the anecdotes we decide to tell others, are only small snapshots of our lives; our true character can so easily be hidden.
We choose to reveal what will be deemed impressive by society. After all, have you ever posted a photo of you doing something you do every day; visiting almost all village bars, attending to your garden or workplace, or fighting with your loved one? No?
I bet you posted about all the bad things you have done to others in the community you leave in,and I am very sure you can't do so, but you can proudly forge pictures of a soon to die Kyagulanyi, a swollen faced Member of Parliament with torn trousers and shirts, a gun struck person and many more other forged and photoshoped images and the final dustbin for them turns to be your facebook, twitter, instagram and whatsapp.

Social media can be a cesspool of inaccurate information and immoral behavior, which breeds more of the same. Sure, social manners and acceptable behavior have been subjective for as long as mankind has existed, but in what world does anyone think it's OK to post a video that is essentially of a forged dead body of a honorable person just for purposes of creating hatred amongst the locals and also inciting the public?

What is this online culture and the current opposition strategists teaching the next generation, the generation that hasn't known a world without the connectedness of the internet?
I hope I'm wrong, but I really can't see the internet's omnipresence having a positive impact on society's youth especially at this particular moment that the youth have now resorted to mainly using it for blackmail and sharing inciting and provocative literature only.

Whether we realise it or not, each of us possesses a social image of ourselves; to those who may not know us particularly well, this is how we allow our identity to be perceived. Certainly, it is this 'image' that can determine the way we are treated by others, and even, how we treat ourselves.

It pains me to see some of our politicians here in Uganda engaging in Twitter wars and worrying more about conceiving a witty Facebook caption than involving the youth in productive talks online, I have observed very many opposition politicians and those that claim to be human rights activists in Uganda causing more trouble and fueling the youth into creating trouble and I have at many times failed to know why and how they think and write statements the way they do.

One of the lawyers in this country wrote on his social media account saying that his client may not be alive on the day of his court appearance and a brother to the client went online and recorded a video crying and informing people that his brother was killed and so he is not alive, then after a few days the wife was clarifying, but saying the husband could not talk, sit and also couldn't walk by himself but in a contradicting statement she said that the husband sent her to tell all Ugandans to be calm and just pray for him. Someone who could not talk might have just written what she reported to media and that's how far we are embracing the current technology.

We should stop this act of using social media to incite and excite people because it is through this that we are losing our fellow Ugandans. I would like to ask my brothers and sisters in the opposition to think of a Uganda where they will leave a legacy of democracy and good life, but not a legacy of DEAD BODIES because very many people have lost their lives because of you and unfortunately you trouble causers stay alive.
I advise my fellow Ugandans, if you are one of those people who tweet and post uncontrollably on your Facebook or twitter account, I just hope you can take a step back and recognise there are means of fulfillment less vapid before realising you may have been ignoring the people around you. Your tweets and facebook posts don't define you. Your real-life relationships with caring human beings do.

The writer is a Pan Africanist