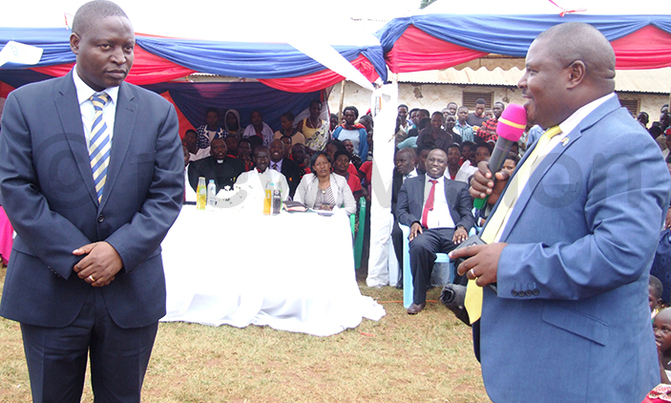 "Drinking hours should also be regulated from 2pm to 10pm"
Kabale LC5 chairman Patrick Besigye Keihwa has said the district is in the process of enacting a new ordinance on the sale and consumption of sachet waragi as well as opening times for bars in the district.
Keihwa said the aim of the ordinance is to address the high rate of alcohol abuse that has led to low productivity in the district especially among men. He said majority of able-bodied men spend lot of time in drinking joints instead of engaging in productive work which could enable them provide for their families.
He said says that they also want to change the law on shops that sell alcohol without licences.
"Some shops have been selling alcohol when their licenses only allow them to operate as shops. There should not be any alcohol selling by normal shops because this obstructs the existing law. Drinking hours should also be regulated from 2pm to 10pm," he said.
Keihwa made the remarks over the weekend at the Kicumbi Catholic Church in Kamuganguzi sub-county at the wedding reception of Ruth Ainebyoona and Dan Twesiime, the son of Elias Twesigomwe, the Kamuganguzi sub-county LC3 chairman. Also in attendance was the state minister for planning, David Bahati, as well as a host of several leaders from Kabale district.
Denis Nzeirwe, the Kabale deputy RDC, said that the ordinance has been long overdue as people had turned to drinking as hobbies.
"In 2012, eight people from my home parish of Mwendo in Kitumba sub-county died from drinking waragi that was laced with methanol," said Bahati.
According to a 2012 World Health Organisation (WHO) report, alcohol consumption was responsible for 3.3 million deaths worldwide.
On average, every person in the world aged 15 and older drinks 6.2 litres of pure alcohol a year.
The WHO report further said 16 per cent of drinkers partake in binge drinking which is the most dangerous form of alcohol consumption.