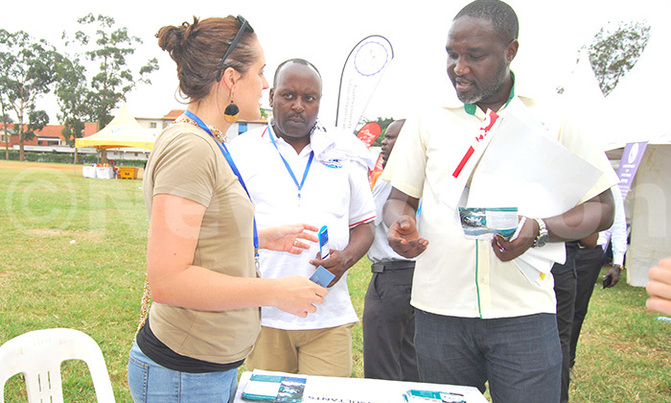 Uganda has over 2000 counsellors but most of them are underutilised.
PIC: Education Psychologist mediator and Coach Clara Garcias, President Uganda Counseling Association Gastone Byamugisha with the Director Public Health KCCA Dan Okello interacting during the counseling open day at KCCA playground Lugogo on 24 August 2018. ( Credit: Godiver Asege)

HEALTH

KAMPALA - Kampala Capital City Authority (KCCA) is set to include counselling, as one of the elements of its health care system in all hospitals.

The move, that is meant to bring services closer to the people, will be executed in partnership with Uganda Counselling Association (UCA).

Speaking at a counselling open day at KCCA grounds in Lugogo on Friday, Dr. Gaston Byamugisha, the President UCA said negotiations are currently going on, to have the programme implemented in the next two months.

He said the counselling open day was organised to create awareness about counselling services.

Counselling is the provision of professional assistance and guidance in resolving personal or psychological problems.

Whereas counselling in Uganda became popular because of the crisis that HIV/AIDS created, Byamugisha said there is a growing demand to have it incorporated in public health care system.

Uganda has over 2000 counsellors but most of them are under utilised and as a result, majority are into private practice or working under Non-Governmental Organisations.

"So in the minds of the public when you talk about counselling, they think of HIV/AIDS yet people are grappling with issues like torture, loss of property, drug abuse, among others," he said.

Byamugisha noted that the current public health care system in Uganda has been more of curative and that critical issues like mental health and counselling that are left out could create a problem if not addressed.

"It is not enough to get treatment for a physical injury. Emotional injuries if not tackled, could generate into post traumatic disorder and consequently the abuse of alcohol and adultery," he explained.
PIC: People waiting to be counselled during the counseling open day at KCCA playground Lugogo on 24 August 2018

Dr. Dan Okello the acting director public health at KCCA said the counselling profession should have been introduced earlier than the advent of HIV, saying that it is a very critical service.

"What is killing people in Kampala, are Non-Communicable Diseases that can be prevented through counselling. More men are seen to be dying as a result of lifestyle diseases. Of the 204 people that die due to smoking every week, 136 are men," Okello said.

He however noted that KCCA and UCA are working on a joint programme dubbed smoke free city aimed at eliminating smoke in the city.

Byamugisha said majority of people that seek counselling services are aged between 20 to 35 years. He said they concerns are mainly related to relationships, sexual harassment at work and drug abuse.

He however noted that the recovery rate for young people is very high as compared to the older ones. "The older people are more comfortable bringing their children for counselling than themselves."