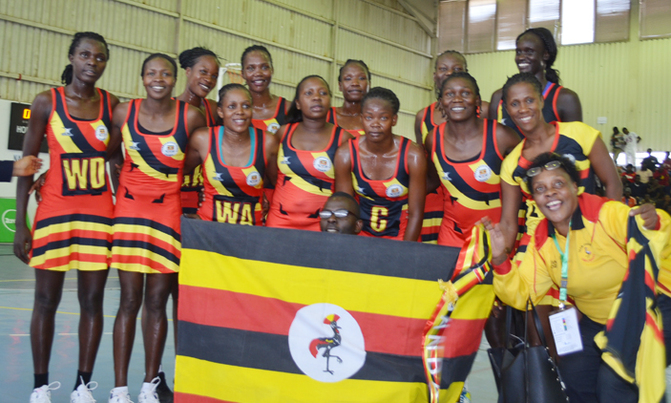 The She Cranes walloped Botswana 66-35 to maintain their unbeaten run.
Africa Netball Championships in Zambia

Results

Uganda 61 Kenya 42

Zambia 56 Malawi 54

Zimbabwe 61 Namibia 44

Uganda 66 Botswana 35

Friday

Zambia v Uganda

Saturday

Uganda v Zimbabwe

The national netball team, the She Cranes are now clear favourites for the Africa Netball Championship in Lusaka, Zambia.

After beating Kenya (61-42) in an earlier game, the She Cranes also went ahead to wallop Botswana 66-35 to maintain their unbeaten run at the six day event ending Saturday.

With Peace Proscovia and Racheal Nanyonga in the starting lineup, Uganda started with a bang beating Botswana 17-8 in the first quarter.

Later, they extended their lead to 37-14 at half time and 52-25 in the other quarter before summing up the 60 minutes game with a 31 goals difference.

The performance puts Uganda at the top of the tournament standing with eight points. They will face Zambia in the fifth of the six fixture on Friday.

But Zambia, second on the table with three wins in four games are likely to be Uganda's only obstacle to the continental title quest.

They beat Malawi 56-54 in a surprise win to stay in the trophy bracket at the Africa championship with 6 points.

They are expected to stand their ground as hosts and former champions to challenge Uganda in a bid to reclaim the Africa title that they lost last year as they also attempt to forge their way to the Netball World Cup for the third time.

Zambia first took part at the World Cup in 1999 and then in 2015 when they finished in 14 position in Australia.