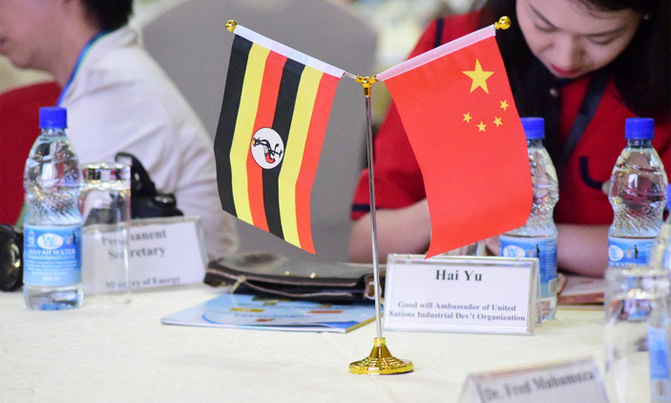 Investments from China contributed over 40% of the total foreign direct investments in Uganda in 2017.
As the second Uganda-China Investment and Trade Cooperation conference drew to a close in Kampala on Thursday, the Chinese authorities said more firms from the Asian country will continue to move to Africa.

The migration of the Chinese companies to Africa is expected to spawn enormous business and employment opportunities for the huge jobless population on the continent.

The Chinese officials, said, their country, is currently moving 85 million jobs out of China, and that Africa could take a lion's share of the employment opportunities.

"China is now the second largest trading partner with Uganda, the largest source of foreign direct investment and the biggest infrastructure development partner for Uganda," the Chinese ambassador, Zheng Zhuqiang, said during the conference at Hotel Africana.

The conference, which is now held annually, is designed to attract and facilitate investments that can contribute to the industrialization of Uganda.

According to Uganda Revenue Authority, Uganda and China, through the forum, seek to consolidate the gains registered so far and create a platform for the establishment of mutually beneficial joint ventures between Chinese and Ugandan businesses.

"Uganda is now among the top four investment destinations for China in Sub Saharan Africa. The foreign direct investment from China to Uganda was $290m in 2017," the ambassador added, "The industrial parks Uganda is establishing are good because they will enable Uganda achieve import substitution and promote exports,"

Investments from China contributed over 40% of the total foreign direct investments in Uganda in 2017. Several Chinese companies are executing a series of infrastructure development projects in Uganda, including roads and power dams.

At the conference, Uganda signed memoranda of understanding with Chinese companies for new foreign direct investment projects valued at $260m.

The projects, according to Chinese companies, will generate over 8500 jobs for Ugandans. They will be established in the industrial parks the Government has established in various parts of the country.

"The Chinese are helping us to deal with the infrastructure bottlenecks in road construction and power generation," President Yoweri Museveni, said at the opening of the conference.

In 2016, Museveni directed cabinet to set up 25 industrial parks, establishing five each year in every five years. Hamza Galiwango, a director in the land development division of Uganda Investment Authority, said some of the industrial parks are currently under different stages of development.

They include; Kampala industrial and business park, Bweyogerere industrial park, Luzira industrial park, Kasese industrial park, Jinja industrial park, Moroto industrial park, Mbarara and greater Masaka industrial park.