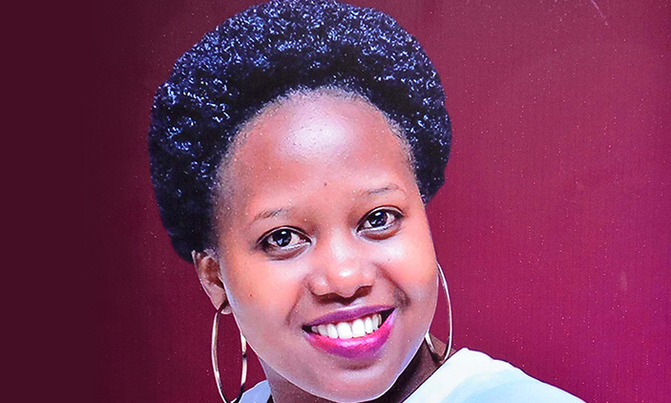 Grade one magistrate, Robert Mukanza ruled that his role is only restricted to mentioning the case.
COURT

KAMPALA - The Buganda Road Chief Magistrate's Court has dismissed an application in which nine people accused of the Kidnap and murder of Susan Magara sought orders for private medical examination over alleged torture.

The grade one magistrate, Robert Mukanza ruled that his role is only restricted to mentioning the case, pending committal of the suspects to High Court to stand trial.

"I have considered submission from both sides concerning this application. However, the procedure is that the magistrate's role is to keep mentioning capital offences pending committal of the accused. Any other subsequent applications including this one can be taken to the High Court for determination," Mukanza said on Wednesday.

While dismissing the application, the magistrate advised the suspects to petition the High Court for determination.

The accused, through their lawyer, Abdu Hakim Lubega wanted court to order for a private medical examination on them on grounds that they were tortured in police custody and allegedly forced to sign letters confessing to the charge.

According to Lubega, the suspects revealed that they were allegedly blind folded, tied up in a pair, confined in extreme cold detentions, beaten and subjected to electric shocks among others.

The suspects include Mahad Kasalita, the imam of Usafi mosque in Kisenyi, Yusuf Lubega, Hussein Wasswa, Muzamiru Ssali, Abubaker Kyewolwa, Hassan Kato Miiro, Ismail Bukenya and Hajara Nakandi, the only female among the suspects.

The other is a South Africa-Ugandan based businessman Patrick Kashaija alias as Pato who is still at large.

Meanwhile, state attorney Patricia Cingatho informed to court that investigations in the matter is still ongoing, prompting the magistrate to adjourn the case to September 4 for further mention.

Susan, 28, a daughter of city businessman John Magara was kidnapped on February 7, 2018 on Kabaka Anjagala road in Mengo as she drove back home in Lungujja, Rubaga division.

Her killers then contacted the family and demanded $1m dollars (about sh3.65b) before they could release her.

After three weeks, her body was recovered dumped on the Southern Bypass.

During her requiem mass, the family revealed that her killers had chopped off her fingers and sent them together with a recording of the incident to the family.

She was held hostage for over 20 days before she was murdered.

At the time of her murder, Magara's family had secretly finished paying the ransom worth sh700m to the killers.

The charge

Prosecution alleges that the accused and other still at large, kidnapped Magara on February 7, 2018, with intent to procure a ransom but instead murdered her on February 27, 2018.

Court documents indicate that she was murdered on February 27, 2018 and her body was later dumped at Kigo in Wakiso district.