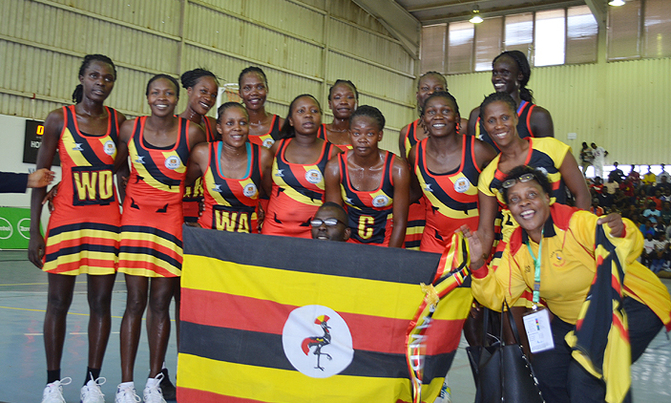 The Africa Netball Championship is also serving as a qualification event for the Netball World Cup 2019.
NETBALL WORLD CUP 2019 QUALIFICATION

LUSAKA - The She Cranes of Uganda have remained true to their Africa Netball Championship title defence after beating African powerhouse Malawi in Lusaka.

The Ugandans, steered by the ever-industrious and foreign-based Peace Proscovia, saw off The Queens 51-46 in the Zambian capital on Wednesday to remain on course to retaining the title that they won at home.

The championship is also serving as a qualification event for the Netball World Cup 2019. Africa's top two-ranked sides Malawi and South are already through.
Two more slots are up for taking for Africa. After beating Namibia 72-47 and then a tough Malawi, the She Cranes have placed themselves in a good position to grab one of those two places.

It also helps that, save for Malawi, Uganda are the best side in the championship.
Ugandan player shots to score against Namibia on Tuesday
Much as the odds are stacked heavily in Uganda's favour to keep the title and progress to the bigger stage at the same time, the task is far from done for the east African side. They still have to play against Kenya, Botswana, Zambia and Zimbabwe.

Sixteen teams will take part in next year's World Cup in Liverpool, England.

The She Cranes finished 8th in the 2015 Netball World Cup, held in the Australian city of Sydney in their only second ever appearance at this stage.