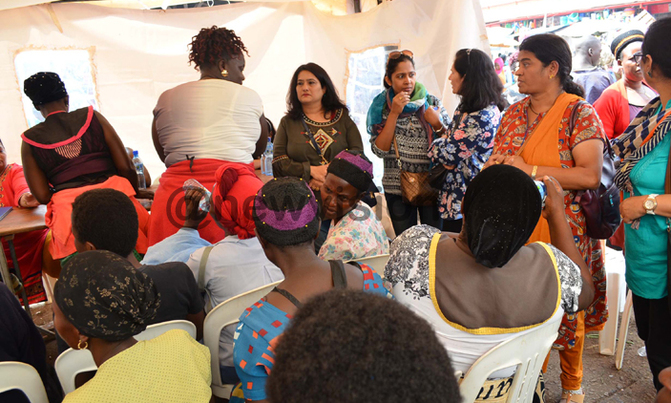 Venkatesh said that they were targeting 500 women in Nakasero market
In an effort to save women in the markets from getting cancers, the Uganda Cancer Institute in partnership with the Indian Women Association has embarked on an exercise of screening women in the markets.

Suman Venkatesh, the chairperson of the Indian Women Association said since women in the markets have little time to go to the hospital for medical check-up, they found it pertinent to bring services closer to their workplaces.

"Some women in the market do not find time to go hospitals more so for check-up, that is why we have moved to bring the services closer to them," Venkatesh said.

She said that since they started the exercise of screening women, they diagnosed 450 women in St. Balikuddembe market and five were found to be positive with cancer and are undergoing treatment.

Venkatesh said that they were targeting 500 women in Nakasero market adding that they want to give back to the local communities who cannot afford medication, emphasizing that the women who are diagnosed are sent to the National Referral Hospital Mulago for further treatment.

Dr. Ronald Masinde, a senior consultant Uganda Cancer Institute who led the team to Nakasero market explained, that the number one killer in Uganda among the women is Cervix cancer, followed by breast cancer.

Masinde revealed that UCI has of late developed the idea of going into the communities to ensure that they reach out to the women.

He said that cancer cases are no longer in any specific age group adding that women of all ages are being diagnosed with cancer and all they need is early treatment because it can cure.