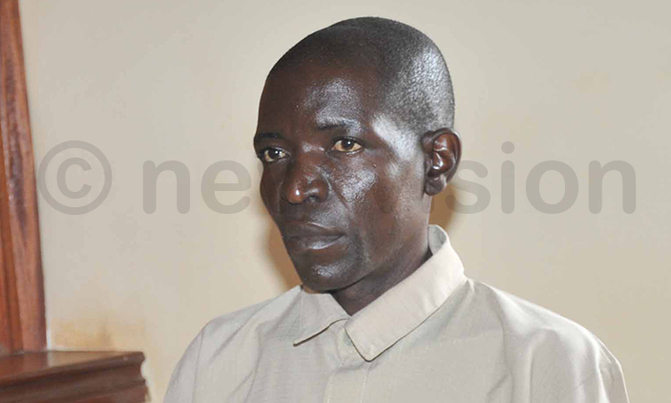 Court heard that Tom Mulinde started molesting his daughter from the age of six
Mukono High Court judge Margaret Mutonyi sentenced a man to life imprisonment over defilement his six-year-old daughter.
Tom Mulinde, 41, a resident of Katungulu village in Buikwe district was on Friday convicted and sentenced over defiling his daughter from 2011 when she was six years old until she was aged nine.
Prosecution led by Ann Kabajungu told court that the girl's mother separated with Mulinde when she was one year old and left her behind.
Court heard that though Mulinde had married another woman, he started molesting his daughter from the age of six.
"It was at the age of nine years when the girl feared becoming pregnant that she decided to report the matter to Police and Mulinde was arrested," said Kabajungu.
Mulinde who first pleaded not guilty and let the whole court process to take its course, later changed during the mitigation time saying it was true that he committed the offence.
He, however, said for the five years he had spent on remand, he had gained a sense of remorse and that he had even got saved.
He asked the judge to give him lenient sentence saying he was even preaching to his fellow prisoners to repent from the sins like the one he had committed.
While passing her sentence, Mutonyi said she was dismayed by the fact that defilement cases were not only rampant in the Mukono High Court circuit alone, but everywhere.
She, therefore, quashed Mulinde's plea for a lenient sentence saying being a father, he was mandated to protect his daughter from all harm yet he behaved otherwise.
"For that reason, I would have given you a deterrent sentence of death but I do not believe in it. I have therefore sentenced you to life imprisonment," she said.