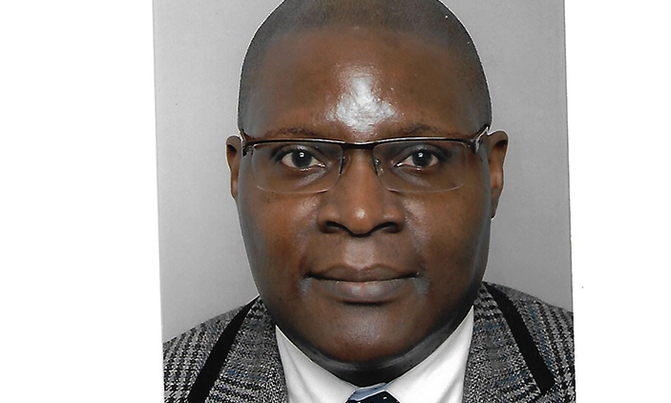 Your Excellency, the Local Government system is not effective to serving communities.
By Caxton Kasozi Batende alias Peter Batuse

Dear Mr. President,

Re. Path way out of poverty for the unprivileged

Your Excellency, no doubt that you are aware that jobs are scarce in Uganda.

Mr. President your strategy and effort to solve the unemployment issue is noticeable through the Savings, Credit and Cooperative Societies (SACCOS) that you started and the money that you sometimes travel around with, you have been seen giving to the unprivileged poor Ugandans. Many Ugandans have succeeded in starting informal business.

Mr. President, no doubt the ideology of small capital businesses started by entrepreneurs was a success in United Kingdom for example, Sir Richard Branson started with just £300, and John Hunt started with £100; today their enterprise became business empires generating jobs to UK population on a massive scale.

John Hunt has a chain of Foxtons Estate Agents Offices on London streets. Unfortunately, this ideology has not emulated in Uganda.

The businesses seeable in Uganda employ three or four people and these people are relatives or friends to the owner of the business started. Not providing employment to those in need, searching for a job.

Mr. President, noticeable that you have steered Uganda to having roads constructed, there is electricity supply, water supply, health service centres constructed, abundant skilled labour due to more universities and tertiary schools existence.

Large Industries have been constructed with a view to offer jobs to Ugandans. Mr. President, accessing jobs in these industries is not been easy. You have to know someone connected to that industry for a seeker to be recruited.

Mr. President, a walk into a bank or into revenue authority offices and etcetera wonders whether Uganda's in majority tribe is that of seen in today's Uganda's offices.

Your Excellency, my suggestion and beg is that please consider starting labour intensive industrialism in communities and with a government directive that those industries should aim to offer jobs within that community.

The ideology would overcome not just unemployment; there will be a balance in recruitment for employment within Ugandans.

Uganda's history is known, already serve men in government have secured scholarships and their children have studies extractive science and law in European Universities and now waiting to be recruited in the awaited for to start oil sector. This is one example how jobs are being allocated and taken in Uganda.

Your Excellency, the Local Government system is not effective to serving communities.

Lady Justice Catherine Bamugemere Land Probe Commission of Inquiry team revealed that government officials were amongst those being the master players in the land graft scandals.

The same is happening in the Local Government. They are focused on filling their tummy. As well as they are not in day to day contact with the residents of communities.

Mr. President, remove the middle team from your strategy of transforming communities.

Decentralise the responsibility task to LC1, the Local Council 1 teams headed by their Chairman, engage residents, identify and choose businesses that can be productive in their community, the aim being to generate employment in communities.

Mr. President, good it would be if you were to meet LC1 Chairpersons at least twice in a year. This would promote better service delivery in communities through the LC1 presenting to you business proposals in their communities that would generate employment.

Capital start up grants to be awarded by the government to the community or the government to look for an investor to set up an industry within that community recommended by the LC1 on advice of residents of that community. The LC1 Chairpersons would also be able to report to you central government institutions or officials not performing their tasks.

For example: Officer in charge (OC) of a local police station or Kampala Capital City Authority (KCCA) person or people worker. Mr. President, billions of taxpayer's money is wasted, embezzled or diverted to other purpose that doesn't eradicate unemployment.

Mr. President, obliged I am, to have addressed to you the deep concern, a matter that has caused many Ugandans to opt for join modern slavery in foreign countries in search for a job or better wages or salaries.

In principle the more industries in Uganda the more competition for workers and trigger increase in wages or salaries because of the competition for workers.

Apparently, many workers are available in the market for employers, which explains employers success to holding the wages or salaries at level very low inadequate to live on.

Mr. President, I beg in humbleness for you to support a business start up proposal for the people in the community of Lubaga Wakaliga, the zone comprises: Wakaliga, part of Nalukolongo, part of Rubaga and part of Natete.