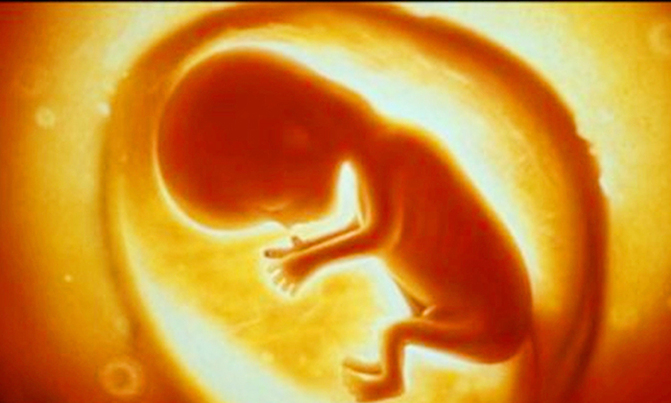 Findings will highlight deficiencies in safe abortion and post-abortion care services.
PIC: According to research, most pregnancies in Uganda are unwanted. (File photo)

RESEARCH

KAMPALA - Uganda is participating in cross-country studies on abortion and post-abortion care in Africa and Asia.

Researchers seek to find out women's knowledge of abortion methods and sources, the incidence of induced abortion, how women terminate pregnancies, and the extent of unsafe abortion.

In addition to direct questions on abortion, the female survey module includes questions about the respondents' two closest friends and their experiences with abortion.

The Performance Monitoring and Accountability2020 (PMA 2020) survey will gather data in five countries namely Uganda, Ethiopia, Côte d'Ivoire, India and Nigeria.

PMA2020 is collaborating with the Guttmacher Institute and the US Johns Hopkins Bloomberg School of Public Health (JHSPH).

"Investigators will use these data to calculate national and sub-national abortion rates in Nigeria, Cote d'Ivoire, Uganda and Ethiopia, as well as state specific rates for Rajasthan, India," a statement from PMA2020 reads.

PMA2020, led by Makerere University's School of Public Health, works in partnership with the Uganda Bureau of Statistics and the Ministry of Health to generate survey data on vital health indicators such as maternal health and family planning.

The statement further says researchers would work with local universities in Uganda and Ethiopia and data collected will be used to additionally investigate potential impacts of the global rule against abortion —as enforced by America's Trump administration.

"Data will determine the availability of basic and comprehensive abortion and post abortion care services, the uterine evacuation methods provided, abortion and post abortion care caseloads, and the number of cases resulting in severe complications," the statement says.

Dr. Suzanne Bell, Assistant Scientist at JHSPH and co-Principal Investigator of the studies explained, "The current research will generate important insight regarding the role of abortion in women's fertility regulation.

Results will enable us to identify the populations most at risk of experiencing morbidity or mortality because of unsafe abortion.

Additionally, findings will highlight deficiencies in safe abortion and post-abortion care services."

It is hoped that the results produced by these studies will help inform the development of evidence-based comprehensive sexual and reproductive health policies and programs at the country and global level to ensure women's reproductive needs are met.

In Uganda, over 900,000 of Uganda's annual 2.2million pregnancies are unintended and unplanned.

About 400,000 of these end up in abortion. A 2013 brief by the Guttmacher Institute states that Uganda's abortion rates are higher than the 18% World Health Organisation's estimates for the East African sub-region and 13% of the world.

To compound the situation further, one in four women are not using contraceptives even though they do not want to get pregnant.

Every year, the country loses up to sh25b in post-abortion care and treatment resulting from unsafe abortions, the minister of State for Health (General Duties), Sarah Opendi revealed in an earlier interview.

Yet, abortion remains contentious because it is illegal in Uganda. According to sections 136 to 138, 205 and 207 of the penal Code, any person, who with intent to procure the miscarriage of a woman, unlawfully administers any harmful thing, or uses any other means, is subject to imprisonment for 14 years.

Any person who unlawfully supplies means to procure an abortion knowing that it is unlawfully intended for that purpose is subject to a three-year imprisonment.

However, Section 217 of the same code says a person is not criminally responsible for performing an abortion in good faith and with reasonable care and skill for the preservation of the mother's life.

In addition, Section 205 of the code provides that no person shall be guilty of the offence of causing by willful act a child to die before it has an independent existence from its mother if the act was carried out in good faith for preserving the mother's life.

Pro-abortion groups advocate for the right for a woman to especially in instances of rape, incest and when a woman's life is at risk.

However, anti-abortion activists counter that it is an equivalent of murder, adding that if legalised, it could be abused by women as a form of family planning.