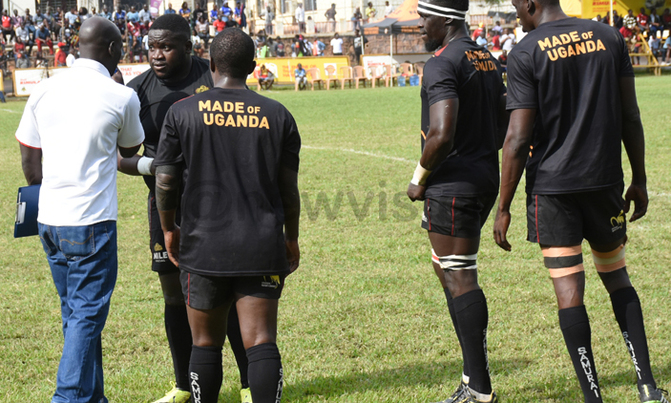 The grounds for the Uganda Tunisia game will open at 11:00am.
Gold Cup fixtures

Saturday

Uganda v Tunisia

Other Fixtures to come

August 11

Uganda v Morocco

August 18

Uganda v Zimbabwe

Rugby Africa Gold Cup results

Namibia 55 Uganda 6

Zimbabwe 23 Morocco 23

Morocco 24 Kenya 28

Namibia 118 Tunisia 0

Kenya 45 Zimbabwe 36

Morocco 7 Namibia 63

Kenya 38 Uganda 22

Rugby Cranes coach Robert Sseguya has said that his boys are well aware of the implications of a defeat in the Saturday fixture against Tunisia in the Rugby Africa Gold Cup tournament.

Sseguya admitted that the team is out of the World Cup qualifier Contention and the focus has now turned its focus to fighting relegation to stay in the Gold Cup Tier next season.

"We are out of the World Cup, but we have got another tough job for us which is fighting relegation," Sseguya said on Tuesday after training.

"All the players are available apart from Marvin Odongo who was injured in Nairobi and we shall be naming our best squad for Saturday on Thursday and fans should expect good rugby," he said.

Uganda lost against Namibia 55-6 and Kenya 38-22 in the opening fixtures and must win the remaining three fixtures to survive relegation.

The grounds for the Uganda Tunisia game will open at 11:00am.

According to Kyadondo Club vice-chairman Philip Kiboijana, there will also be a treasure hunt on the pitch before the game and fans who spot the treasure will get tickets to the next game.

"We decided to give fans the opportunity to enter early and enjoy their lunch before the game starts. The treasure hunt will see fans win tickets to the next games against Morocco and Zimbabwe," Kiboijana explained.

He also added that the playing pitch is out of bound till tomorrow Friday for the Captains run and then await the game.