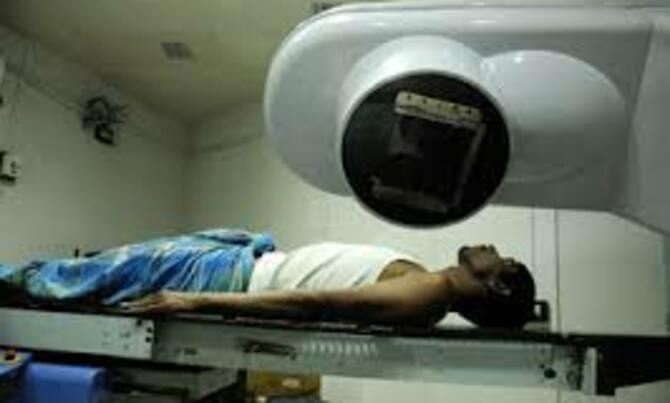 Men that have late meals and goes straight to bed risk prostrate cancer.
PIC: If one is fond of eating late in the night, he has to wait for up to two hours before sleeping. Failure to do so increases one's risk of developing prostate cancer. (File photo)

CANCER

KAMPALA - If you eat supper after 10pm and immediately go to bed, you are at risk of developing prostate cancer, Dr Noleb Mugisha, an expert at the Uganda Cancer Institute (UCI) has said.

Mugisha who heads the Comprehensive Community Cancer Programme at the institute explained that if one is fond of eating late in the night, he has to wait for up to two hours before sleeping, adding that failure to do so, increases one's risk of developing prostate cancer by 16%.

"Many Ugandans are eating more fats and foods rich in calories like rice, posho and chapatti.

"However, any excess consumption of calories are converted into fat and if one does not engage in physical activity to burn these calories, then your risk of getting prostate cancer is higher," he explained.

"I get patients who tell me they usually remove shoes in the morning," Mugisha noted, adding that it is a sign of inactivity.

He was speaking to journalists at the Ministry of Health's monthly breakfast meeting in Kampala yesterday.

The meeting that was specifically addressing key sector interventions and achievements in line with prevention, control and treatment of cancer, highlighted the increase of prostate cancer among men, registering an 11% increase annually.

Mugisha drew his remarks from a recent study conducted by Dr. Manolis Kogevinas, a visiting professor at Fred Hutch and an epidemiologist of Barcelona's Institute for Global Health.

The Fred Hutchinson Cancer Research Centre has been a committed partner to UCI since 2004.

The partnership supports the development of a strong biomedical infrastructure in Uganda to contribute to the prevention, early detection, diagnosis and treatment and research on cancer.

The study, dubbed, "mistimed eating patterns" and cancer risk, published 10 days ago, states that when you eat may be as critical as what you eat for your risk of breast and prostate cancers.

It observed that, participants in the study who ate dinner before 9pm or waited at least two hours after eating before going to bed had a 26% lower risk of prostate cancer and a 16% lower risk of breast cancer than those who either ate after 10pm or ate and immediately slept.

The study however did not distinguish whether it is having supper early or whether it's leaving time between supper and sleep.

What it revealed was that one had a higher level of prevention if they ate early and spent more time before sleep.

According to the study, there are better times to do some activities during the day and eating is one of them, noting that eating is the second most-important factor in determining the circadian cycle.

Prostate Cancer, highly associated with sedentary life style and a high fat diet, is the cancer that occurs in a small walnut-shaped gland that produces the seminal fluid that nourishes and transports sperm (man's prostate).

Prostate is a gland in the male reproductive system found below the bladder and in front of the rectum. The prostate gland secretes fluid that nourishes and protects sperm.

It is one of the commonest types of cancer in men and it usually grows slowly and initially remains confined to the prostate gland, where it may not cause serious harm.

Prostate cancer however may also be aggressive and can spread quickly. It is also a genetic predisposition.

It is against the above background that Mugisha said that efforts should be made to have men especially above 40 years of age, go for screening, adding that it's the women that usually dominate three quarters of the cancer screening clinics.

He said prostate cancer can be screened through Prostate Specific Antigens (PSA) that are carried out in many laboratories across the country and ultra sound scan services.

PSA is a protein produced by normal, as well as malignant, cells of the prostate gland. The PSA test measures the level of PSA in a man's blood.

Dr Jackson Orem, the executive director UCI said since radiotherapy services resumed at the radiotherapy department in January, 150 patients are treated daily and have so far carried out 31,500 sessions to date.