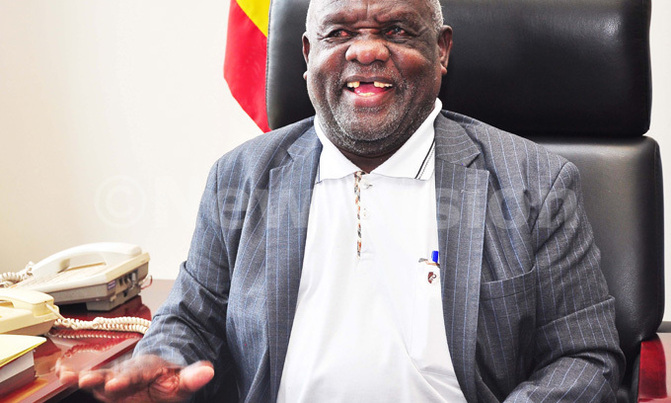 A will is a document which expresses the wishes of a person after death.
WILL

By Petra Amito and Carol Kasujja

KAMPALA - The minister without portfolio, Hajji Abdul Nadduli has encouraged women and disabled people to take up the culture of writing wills.

A will is a document which expresses the wishes of a person after death. It looks at where one would like to be buried and how his property should be shared out.

A Will should be in writing, whether by the testator (Will maker) himself or by another person whom the testator may entrust to write on his behalf.

Speaking at the launch of 'My Will When Am Gone' a book written by Hon Mary Nalubega Tuunde at Nakawa Vocational Institute, Nadduli expressed disappointment that most Ugandans especially women have property but they are not used to the practice, which he said in most cases minimises family wrangles over the deceased's estate.

"Writing wills was one's way of planning for life after death and to avoid leaving misunderstandings among potential beneficiaries of their property when they die.

"We have realised that women have property and when they die, they lose everything because they never declared it to anyone or in a will. We need to get away from the habit of fearing death and not wanting to talk about it," Nadduli said.

In his experience, most people who seek advice on drawing up a will are over 50 years, "and that is a common misconception. You should write your will now," he said.

In her speech, Tuunde, a former national women worker's MP during the eighth Parliament said that she wrote the book to enlighten other families the benefit of having a will.

"Writing a will does not mean you are going to die and it is not just how assets will be distributed. A will is very important.

"We have seen families fighting, including mine. This needs to stop in these modern days. A will can state where an individual would like to be buried. Traditionally, an individual was buried on family land.

"Today, people are acquiring property and one may wish to be buried there, in their marital home, a public cemetery and some may even opt for cremation this can only happen if you have a will," Tuunde said.

Simon Bakole, a lawyer said women own property in their own right, which means they too need to write a will. Society needs to abandon the mentality that women and disabled people do not own anything to write wills," said Bakole.

What a valid Will should have

A title, name and address of the testator

The day, month and year it was made

Names of the executor (writer), heir/heiress, guardian(s) and relationships of the beneficiaries.

It may also have other wishes like where the person would want to be buried

Creditors with what is owed to them and debtors with what is due to them.

Properties should be clearly described and how they are to be distributed before the testator signs or thumb-prints at the end of the Will

Names, addresses and signatures of at least two witnesses who must be of majority age

Witnesses should not read through the Will.