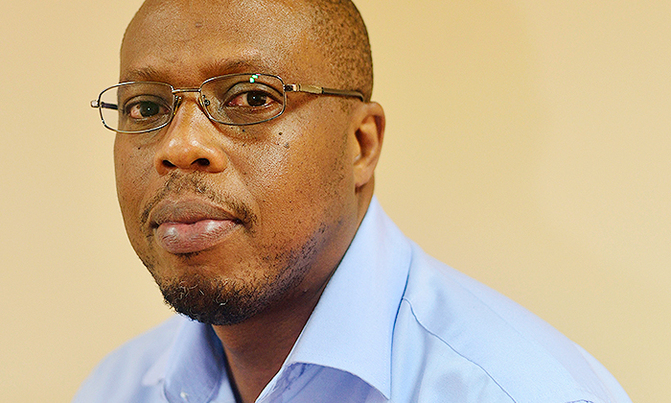 The main objective of research in sugar is for sustainable development and prosperity of the sugar industry.
BUSINESS
By Kenneth Barungi

KAMPALA - I wish to respond to the article in the New Vision of July 12, 2018 by Dr. Ibrahim Okumu, "New Tax: Why punish sugarcane farmers?"

Some of the other points he raises create a wrong impression that sugar millers either force farmers to grow sugarcane or 'fleece' them in cane pricing.

However, there are two points he raises that are pertinent, that is, the gaps in the sugar research and legislation.

The Government support in sugar industry research and development is essential. The main objective of research in sugar is for sustainable development and prosperity of the sugar industry.

The key activities include importation, propagation, testing and distribution of different cane varieties that suit the climatic and soil conditions in the cane growing regions of Uganda.

Until now, Kakira, Lugazi and Kinyara have undertaken research independently.

Legislation of the sugar industry is urgent. An effective law should ensure food security, increase of farmer revenue, increase of sugar production, reduction of production costs, miller's break-even, increase in tax revenue, increase in foreign exchange earnings, employment, social responsibility activities, among others.

The following facts correct the wrong impression created by Okumu about the sugar industry in Uganda:

FACT 1: Deduction of 5% of net weight (trash)

Deduction of 5% of net weight for trash is based on laboratory tests, witnessed by farmers' representatives. How is 5% arrived at?

The quality control team performs a daily cane analysis by randomly selecting a full lorry of cane delivered at the factory yard.

They separate the unwanted materials, that is, water shoots, cane tops, binding materials, trash and extraneous matter after the gross and tare weighments of cane.

When this trash is weighed separately, it is always found to be between 7% and 12% of the net weight of the sampled sugarcane.

With full consent of all farmers, KSL has chosen to apply fairness by deducting only 5% which is the possible minimum achievable.

A miller's profit is based on sugar recovery which is the percentage of sugar production to the sugarcane crushed.

To obtain a higher recovery, the miller needs good cane quality, that is, should have accumulated peak sucrose content in juice (at maturity of cane), low level of non-sugars, high purity, optimum fibre content, negligible amount of unwanted materials (trash, binding materials, dead and dry canes, mud particles, water shoots) and higher quantity of juice.

The post-harvest losses in sugar recovery starts at harvest time when chemical inversion of sucrose happens, enhanced by delivery delays.

Harvesting incompetence is responsible for the amount of trash which in turn increases the amount of fibre, causing decreased mill capacity, factory performance and over-all recovery.

Although the farmer has limited control over sucrose inversion, he/she has control of trash and delivery time.

We encourage farmers to leave cane trash in the field. A total of up to 20 tonnes per hectare of dry matter contains 30 to 80 kilogrammes of nitrogen essential for growth of the next cane cycle

FACT 2: Sugarcane payment formula

A sugarcane formula exists and it worked effectively until the sugar industry was distorted by illegally located small millers that exploited the National Sugar Policy.

However, the farmers have now appreciated the importance of the formula versus the daily moving price. Why is the payment formula important?

Sugarcane has a wide geographical distribution globally and, therefore, a very wide growing environment. The climate in these various locations varies considerably; therefore, cane yield and sucrose content vary considerably.

The enterprises that grow sugarcane vary from small farmers to large estates with widely differing management skills.

Therefore, the cane payment systems that exist are diverse. One characteristic that is common in all cane payment systems is how the revenue is shared between miller and grower while encouraging both parties to perform.

Generally, the cane payment systems are either fixed cane price or revenue sharing.

Cane payment systems usually pay the farmer for the value of the sugar in cane. This is what the miller is interested in.

However, the farmer on the other hand is interested in how much he receives per hectare of land.

To strike the balance, a cane payment formula that considers recovery, quantity and sugar sales price was formulated by World Bank and African Development Bank and applied by established sugarcane millers (KSL, Lugazi and Kinyara).

Total Cane Price = Sugar Selling Price x Recovery x 35% x Cane Delivered. Farmers benefited from an increase in the formula from 35% to 45% to include the component of downstream products such as electricity. This ratio can always be negotiated up or downwards.

In Uganda, the cane price formula is based on revenue sharing with a safety net for farmers set at 9% recovery on cane.

When recovery drops below 9%, the farmer is paid based on 9% and if the recovery rises above 9%, then the farmer receives payment based on the higher recovery.

KSL obtained 7% in 2017 due to poor quality cane deliberately harvested at 13 - 14 months instead of 18 months.

Cane yields in Uganda depend on a number of factors, as is the case in most regions of the world where sugar cane is grown.

Some of these factors can be influenced by the farmer while others cannot. A good farmer practicing good husbandry can achieve yields far in excess of a mediocre farmer.

Harvesting of immature cane substantially reduces the yields, i.e. from 95 to 55 tonnes per hectare in 2017 in Busoga region.

The prices paid to farmers for their cane have been increasing steadily mostly every year since 1990.

However, if sugar realisation decreases then the cane price also decreases. In a country like Uganda where the sugar prices can be influenced by world supply and demand as well as dumping and smuggling, it is unsustainable for a miller to pay cane farmers for their cane based on an artificial fixed cane price system.

KSL applied the cane price formula in order to provide incentives for farmers to expand production.

In 1991, KSL had only 200 farmers harvesting 16,000 tonnes and by 2014, they had increased to 9,000 farmers delivering 1,283,534 tonnes.

Both farmers and the quantity of sugarcane delivered grew at an average of 120% per annum for 24 years straight. Why was this success achieved?

A combination of factors, i.e. applying a favoured payment formula; assurance to farmers of a ready market and assisting farmers with seed cane and ploughing equipment. KSL provided extension services worth over sh300b in two decades.

According to the UBOS consumer price index, the 2014 the market prices for maize, beef, matooke, and fish had increased by 60-100% over the 2010 price.

In comparison, the sugar cane price had increased by 280% in the same period while the market price for sugar had fallen from sh2,900 to sh2,400 per kg in the same period.

Currently, the ex-factory sugar price is sh3,000 which is the same price as in 2010. How is the miller expected to survive under such circumstances that are exacerbated by shilling devaluation, cane poaching, cheap tax free sugar smuggled in, record high world sugar balance and a drop of sugar price on world market?

Farmers grow and sell sugarcane willingly and happily because it is profitable. The future direction is to encourage large scale cane farming and release small holders to venture into other cash crops and animal husbandry.

The writer is the deputy general manager of Kakira Sugar Ltd.