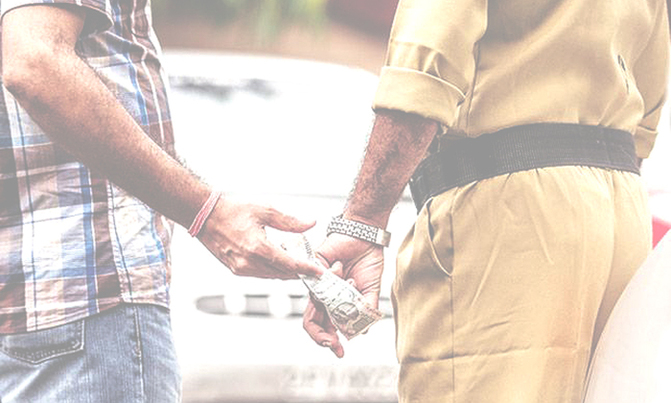 Police in Gulu is found of asking for bribes before handling locals' cases.
PIC: Gulu has been reported with culminating crime rates as well as bribery cases in police as reported by owners of hotels in Gulu. (Credit: Local press co)
BRIBES

GULU - The hotels and lodge owners in Gulu municipality have accused police for asking for bribes and fuel whenever they report cases to Gulu central Police station (CPS).

The complaint arouse during the half day district security meeting between the police, army and the managers of hotels and lodges held at Gulu district council hall on July 26, 2018.

The security meeting was called to address the looming security threat of human trafficking, armed trafficking, illegal entry of non-citizens because Gulu of the high level of crimes in culminating in Gulu just almost like Kampala city.

This was due to the recent police crime report of 2017 which Gulu was ranked fifth in the country for habouring crimes.

One of the managers who introduced himself as Norbert due to security fear and a staff of Global friendship hotel in Gulu accused the police for asking for money whenever they reported cases of suspected criminals in their hotel.

"Police are not listening to our (citizens') cry on security. All they do sit in office, yet they are supposed to be in the field," he said.

Norbert said one time he reported cases of a suspected criminal in one of their hotel room, but the police officer instead asked them for some money before they could attend to them.

Another hotelier, Sandra from KSP hotel run by an Indian said recently when they called police from CPS Gulu, the police demanded for fuel for police vehicle as to rush to the scene.

She cited that last year KSP hotel management called police when one of their clients stole money, but later on, the police officers who came in their hotel connived with the suspect shared the money and released the suspect

Besilia, a proprietor along the ring roads in Gulu municipality on top of bribery, she accused police for being tribalistic and being segregative.

"When I went to report my case after a suspected criminal stole money from my hotel, the CID officers first asked me what tribe I belong to.
"It appears to be that the police first want to know your tribe before they can handle your case," said Besilia.

Besilia said "when they see someone who is not an Acholi or coming from this area, they segregate."

Ezekiel Emitu, the regional police commander Aswa River region said people should identify and report such corrupt police officers so that they are dealt with.

He said ministry of internal affairs provides police with enough fuel to fuel their vehicles for their activity and therefore no police officer should ask for either fuel or money to fuel police vehicles.

"Sometimes when we (police) run short of fuel, we communicate to police headquarter for additional fuel or sometimes we get fuel on credit from some petrol stations, but this is also hard," Emitu said.

The regional CID Aswa River region, Chris Otim said hotel and lodge owners should not fear registering whoever goes to sleep in their lodges or hotels even if he or she is a security officer or government official.

"Even if it were me, the regional CID, RPC, DPC, an army officer including government official, you must register them with all their details and contact; if they refuse, do not allow them to sleep in your hotel or lodge because of fear," he said.

He also warned hoteliers against allowing secret meetings, seminars and workshops without informing security; saying such meetings will affect their businesses.

The regional internal security officer, Maj. Joseph Akiki Kabalega also warned the hoteliers to promptly report cases of wrong element or else they risk being summoned by the police to record statements.