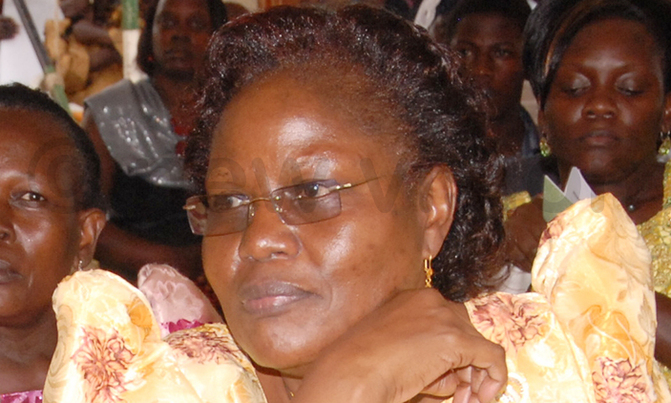 They told government to come out clearly and declare a vote of no confidence in the Judiciary because they seem not to value them
Judicial officers have threatened to lay down their tools over government's plan to beef up the security of Members of Parliament with armoured vehicles and sharpshooters.
Speaking at the second Judicial Service Commission (JSC) stakeholders meeting, Samuel Munobe, the representative of Chief Magistrates in the Uganda Judicial Officers Association (UJOA) said that the purchase of the armoured vehicles for the legislators is a clear indicator of the executive's vote of no confidence in the judiciary.
"Judicial officers are going to put down their tools if the government beefs up security for Parliament," he said.
Munobe who was representing UJOA at the Tuesday meeting, explained that for long they have been asking government to offer security to magistrates in vain but for the legislators, it took only one person to die for the government to beef up their security.
He asked government to come out clearly and declare a vote of no confidence in the Judiciary because they seem not to value them.
Currently only judges of the High Court, Court of Appeal and Supreme Court, have a security detail while chief magistrates and magistrates do not.
Cissy Kagaba, the executive director of the Anti-Corruption Coalition Uganda (ACCU) backed Munobe's argument, saying that security should be for all Ugandans and not for a select group.
She said that the recent death of Ugandan women is an indication of a security breakdown in the country which requires the government's quick intervention.
"We should handle the issue of security generally for all Ugandans. It should not be for a small group of people," she said.
The stakeholder's meeting was held at Hotel Africana under the theme Striving Towards an Effective, Responsive and Efficient Judicial Service.
During the meeting, Munobe clashed with JSC when he lashed out at its officers, accusing them of overstepping their mandate by inquiring into complaints against judicial officers, yet they have immunity and judicial independence provided for under Article 128 of the Constitution.
Judicial immunity is a cover given to a judicial officer not to be liable legally for anything done as a judicial officer.
"Judicial officers are in fear that every action maybe interfered with," he said, noting that the JSC already has the mandate to nominate, appoint and dismiss a judicial officer and by investigating complaints against them, it will be overstepping its mandate.
His remarks came after the Supreme Court in its majority decision in an appeal filed by the Attorney General against Gladys Nakibuule Kisekka, a court registrar, ruled that she should face personal liability for recalling a warrant of attachment she had earlier issued.
In 2009, Kisekka issued a warrant of attachment of Dr. Aggrey Kiyingi's property after he had lost a case against Diana Asiimwe.
However, when lawyers from MMAKS Advocates protested the attachment saying one of the properties, belonged to their client, she recalled the warrant. This act was protested by Asiimwe's lawyers who accused her of conspiring to defraud her of her rights.
She filed a complaint against Kisekka at the JSC but when summoned to take plea, she objected, saying the disciplinary committee proceedings were unfounded in law and unconstitutional.
Justice Faith Mwondha, the deputy chairperson of the JSC at the same meeting, lashed out at the judicial officers, arguing that though some officials at the commission are not lawyers, the institution has constitutional powers to make findings on complaints against judicial officers.
"This is just adamancy and thinking that you are above the law and using judicial independence as a cover up," she said.
She noted that if Kisekka's conscience was clear, then she should have defended herself before the commission, and if judgment was unsatisfactory, she could have filed for a judicial review.
Francis Gimara, former Uganda Law Society president, described the resistance by judicial officers to be subjected to an inquiry as an attempt to veil impunity using immunity.
"We have got to decisively come out strongly when it comes to dealing with corruption among judicial officers," he said.
He also accused the appellate court judges of failing to report corrupt judges even when they find glaring evidence in their judgments.
Justice Benjamin Kabiito, the chairperson of JSC, said they are going to start fresh investigations against Kisekka and will not be deterred by the resistance from UJOA members.
"We believe that this case will help us unlock the challenges the judiciary is facing. We are committed to have it expeditiously heard," he said.