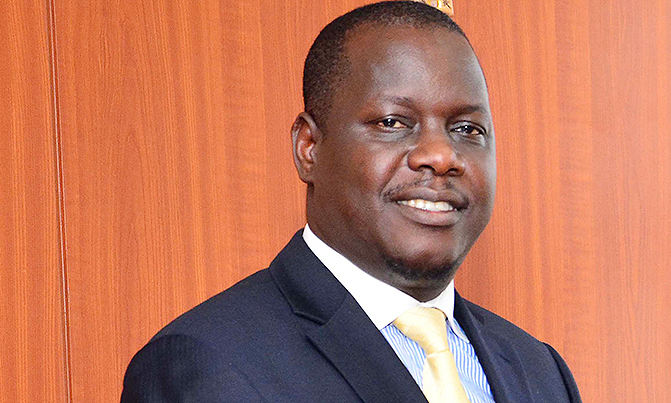 Africa is now taunted as the next frontier for growth.
DEVELOPMENT

By Dan Kidega

The late Gershom Mishambi, a renowned scholar at the University of Dar-es-Salaam and later at Makerere University, once told this story. There was a prolonged drought in Tanzania.
Thousands of people from all parts of Tanzania including top religious leaders, politicians and government officials gathered to pray for rain.
To Mishambi's surprise, none among the faithful turned up with umbrellas or rain-coats." No wonder, it didn't rain. This sadly is the story of leadership in Africa over the last 60 years or so.

Since then, Africa has continued to move from strength to strength. With a burgeoning young population and a more stable political climate, Africa is now taunted as the next frontier for growth.

Challenges, however, still remain. Climate change and its effects on food security and agriculture, political instability brought on by ineffective governments leading to an ever-serious refugee problem, an imbalance in terms of trade with Europe, Asia and North America means that it is difficult for African business entities to compete favourably with global competitors.

Evidence-based research has repeatedly shown that industrialisation is the principal avenue for Africa to capably achieve its own development and realise the aspirations of Agenda 2063.
The reality on the ground, however, is an under-industrialised continent, even with well-articulated industrial strategies at continental, regional and national levels.

Africa's value-added manufacturing as a percent of GDP, for example, declined from 16.6% in 1980 to 12.7% in 2009 and then to 10.5% in 2016 — a regress of 6.1 percentage points.
In contrast, in 2016, developing countries of Asia had an average value added manufacturing of 26% of their GDP, while those of Latin America had an average of about 13%.

From July 25 - 27, the 10th BRICS (Brazil, Russia, India, China, South Africa) summit gets underway at the Sandton Convention Centre in Johannesburg. Before that, however, Prime Minister Narendra of India has been on a whirlwind tour of, especially East African countries of Rwanda and Uganda.
President Xi of China has also made stops in Nairobi and Kigali. A high-level delegation led by Wang Yang from China had also earlier on visited Kampala.

These visits have climaxed with nearly $1b worth of infrastructure, industrial and technical capacity grants to East Africa alone.
But what is it that attracts China and India to Africa? These giants of international trade and commerce realise that Africa is their top supplier of raw materials for their ever-burgeoning industrial complexes'. Uganda, for example, exported raw hides and skins worth $11.72m in 2015 to China.
Uganda also exported oil seed, oleagic fruits and grain worth $9.28m in the same period of 2015 -16. In return, Ugandan imports from China were a little over $120m over the same period.

Undoubtedly, African countries cannot transform, if they continue to concentrate on producing and exporting primary commodities. Harvesting and exporting of raw materials clearly then cannot be the crux that delivers prosperity for Africa.

Which is why we must have think-tanks in our various African countries, to bring together government leaders, academia, private sector and civil society to think through some of the most pressing development challenges confronting Africa.
This is what we at Africa Strategic Leadership Centre - the Centre, have made our core mission.

Tripartite dialogues between government, academia and industry are pivotal in reforming both basic and tertiary education so that it produces the skills pool that the transformation agenda demands.

There is no doubt that evidence based research can lead to progressive policy suggestions that can lead to addressing the challenge of unemployment among young people and improve income benefits for Africans.
This must be at the heart of those tasked to 'think' ideas and ways for Africa's structural transformation.

The writer is the former Speaker of the East Africa Legislative Assembly and member of the Board of Directors, Africa Strategic Leadership Centre.