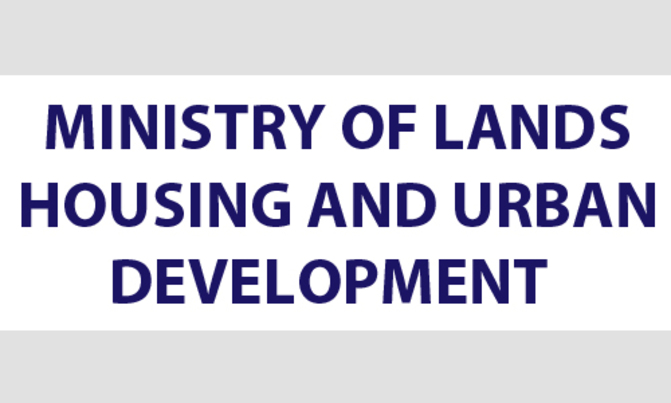 Provision of rental office space to Ministry of Lands Housing and Ubran Development to house USMID and ARSDP offices
The Government of Uganda represented by the Ministry of Lands Housing and Urban Development (MLHUD) has received funds from the World Bank to be used for the acquisition of rental offi ce space to accommodate the Uganda Support to Municipal Infrastructure Development (USMID) and Albertine Region Sustainable Development Project (ARSDP) offi ces.
The Entity invites sealed bids from eligible bidders for the provision of the above non consultancy services.
Bidding will be conducted in accordance with the open domestic bidding procedures contained in the Public Procurement and Disposal of Public Assets Act, 2003, and is open to all bidders.
Interested eligible bidders may obtain further information and inspect the bidding documents at the address given below at 8(a) from 8am to 5pm on a working day.
The Bidding Documents in English may be purchased by interested bidders on the submission of a written application to the address below at 8(b) and upon payment of a non-refundable fee of Uganda Shillings One Hundred Thousand (Ugx 100,000/=) only.
Bids must be delivered to the address below at 8(c) at or before 16th August 2018 at 10:00am. All bids must be accompanied by a bid security in form of a Bank Guarantee from a recognised Bank, of Uganda Shillings Twenty Million (Ugx 20,000,000) only. Bid securities must be valid until 31st January 2019. Late bids shall be rejected. Bids will be opened in the presence of the bidders' representatives who choose to attend at the address below at 8(d) at 16th August 2018 at 10:30am.
CLICK HERE FOR MORE ON THIS NOTICE