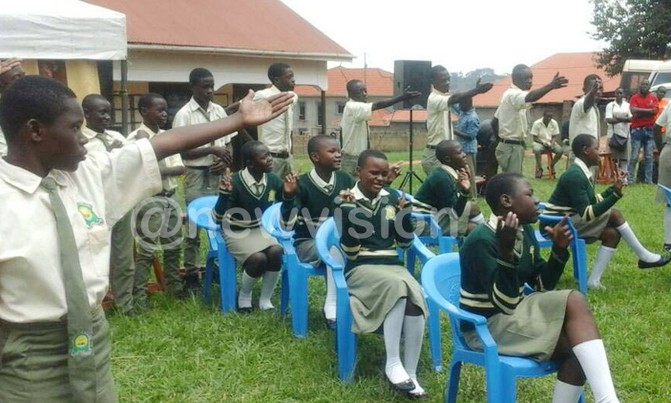 The festival took place at Uganda Youth Development Link
With increasing cases of child sexual exploitation, young people have resorted to using dance and drama to raise awareness at the annual inter club festival.

The festival which took place at Uganda Youth Development Link (UYDEL) provided a platform for the girls to share views, knowledge and skills on how they can identify ways to prevent sex abuse and exploitation through poems, skits, and creative dance.

Statistics

According to the police, 7,567 cases of defilement, 1,572 of rape and 72 of incest were registered in 2016. About 341 women and girls were killed in domestic scuffles between 2015 and 2016.

Districts including Kampala, Wakiso, Mukono, Iganga, Rakai and Mbale recorded the highest cases of violence against women and girls.

UYDEL supports school going children and dropouts through conducting school clubs and community activities to ensure a safe environment free from sexual exploitation of children.
Young people presenting a poem on sexual abuse on Tuesday at Uganda Youth Development Link
Kulsum Birungi UYDEL's social worker said, the organisation is implementing a Girls Advocacy Alliance (GAA) project that seeks to influence policy so that all forms of gender based violence and economic exclusion are eliminated. The five year project is being funded by Terre des Hommes Netherlands.

She said government should implement the National Action plan to reduce sexual exploitation of children by 2020.

Birungi added that by organising annual club competitions, they want to create ambassadors of change who will go to communities and train to fight sexual abuse.

The senior programmes manager Rogers Mutaawe said the goal of the project is to develop and strengthen a sustainable system aimed at eliminating sexual exploitation of children in Uganda by advancing an integrated response involving concerted efforts by community, private sector and governance structures in Kampala and Wakiso district by December 2018.