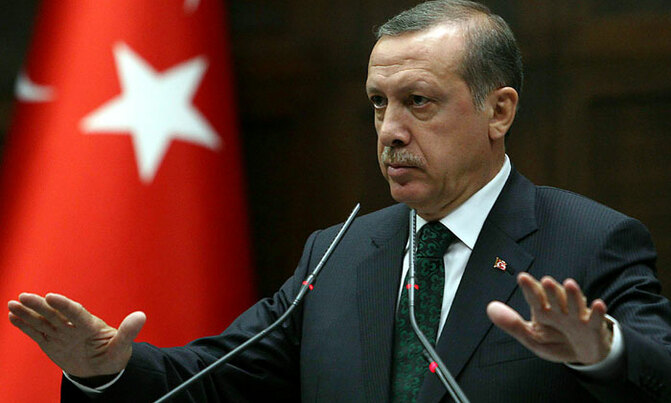 Under the new 18-article constitution, the president has strengthened executive powers and can directly appoint top public officials, including ministers.
(Photo credit: AFP)

POLITICS

Turkish President Recep Tayyip Erdogan (pictured) will be sworn in for a second term Monday, wielding hefty new constitutional powers as he oversees a radically different system of government.

The changes, agreed in a 2017 referendum but most of which are only coming into force after Erdogan's June 24 election victory, mark one of the most radical shifts in modern Turkey's political system.

But critics say the changes, which were championed by Erdogan, pave the way to one-man rule.

How does the new system look and how will it work?

Boosted powers

Under the new 18-article constitution, the president has strengthened executive powers and can directly appoint top public officials, including ministers.

Erdogan can also assign one or several vice presidents, with reports indicating he may choose at least three.

The office and position of prime minister, currently held by Binali Yildirim, will be scrapped from Monday.

The president and parliament will together also be able to choose four members of the Supreme Board of Judges and Prosecutors (HSYK), a key judicial council that appoints and removes personnel in the judiciary.

Parliament can appoint seven members on its own to the body, which will be renamed the Board of Judges and Prosecutors (HSK).

Military courts -- one of which sentenced former prime minister Adnan Menderes to death following a 1960 coup -- will be abolished.

Ministries cut

In a bid to create a more streamlined government, there are expected to be 16 ministries, down from the current 26. The new cabinet will be announced on Monday evening.

Multiple ministries will be merged. The European Union affairs ministry will be absorbed into the foreign ministry, while retaining its name and apparatus.

And the economy ministry will be merged with the customs and trade ministry to form a new heavyweight trade ministry.

There will also be nine powerful committees under the presidency covering technology, education, economy, foreign policy, rights, culture, health, social policy and local issues.

Another eight distinct bodies reporting to Erdogan will cover national issues: state auditing, national security, intelligence, armed forces, defence industry, religion, communications and budget.

State of emergency

Under the new constitution, a state of emergency will be imposed in the event of an "uprising against the homeland" or "acts of violence which put the nation in... danger of being divided".

The president will decide whether or not to impose a state of emergency and then present it to parliament.

Initially, the emergency would last six months -- as opposed to three now -- and could be extended by parliament for a further four months at a time if requested by the president.

Turkey has extended the current state of emergency, imposed after the failed 2016 coup, seven times. The latest emergency ends on July 19. Before the elections, Erdogan promised to lift the state of emergency if he won.

Parliament

The new Turkish parliament has 600 MPs, up from 550 lawmakers previously, who were sworn in Saturday. The minimum age for MPs has also been lowered from 25 to 18.

Legislative elections will now take place once every five years -- instead of four -- and on the same day as elections for the president.

The parliament will still have the power to enact, modify and remove legislation. If the president were accused or suspected of a crime, then parliament could request an investigation, after obtaining a three-fifths majority of the assembly members.

The president, under the new rules, will not be able to issue decrees on subjects already clearly regulated by law.

Erdogan until 2028?

The president, who can now be a member of a political party under the changes, serves a five-year term with a maximum of two terms.

After the changes were approved last year, Erdogan returned to lead the ruling Justice and Development Party (AKP) he co-founded in 2001.

Erdogan, 64, was elected president in August 2014 after over a decade as prime minister, in the first-ever direct elections for a Turkish head of state.

But with the clock wound back under the new system, the changes would mean that Erdogan could stay in power for another two terms until 2028.