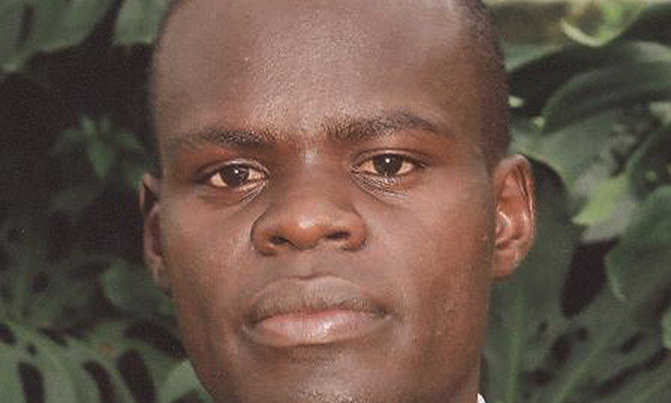 Lack of adequate funding to SNE deprives children with special needs of their right to education.
BUDGET

Moses Okoed

KAMPALA - Equitable access to education and social services is the right of every individual.
Children with disabilities have a right to access social services including education. The Government of Uganda designed a number of polices to ensure that children with disabilities can access education .
These polices include: Uganda National Institute of Special Education Act, 1995 which instituted Special Needs Education (SNE), the Constitution of Uganda (1995) and the Persons With Disability Act (2006).
SNE was designed as an affirmative action to facilitate educational approaches and programmes specially designed for persons with special learning needs.

In spite of the existence of an elaborate institutional and legal framework to cater for the realisation of the right to education for children with special needs, implementation of these policies is still a challenge.
The Persons with Disability Act (2006) stipulates that not less than 10% of all educational expenditure should be allocated to the needs of Persons with Disability (PWDs) also according to the National Development Plan (NDP), 10% of children in school have special needs and their access to special needs is hampered by limited technical, human, financial and physical public resources.
Lack of adequate funding to SNE deprives children with special needs of their right to education, and consequently increasing their susceptibility to poverty.

Special education is an evolving area, and given the current state of our country's educational system, change is part for the course.
Many states have cut special education funding due to budget shortfalls and tough economic conditions, which is incredibly unfortunate since these are often the children in the most need.

Special education teachers and administrators do a tremendous job, and their work is not to be understated.
Special education is a necessary component of education. Schools need to serve all children, which is why we rely on talented instructors to work with special needs children.
Though, there comes a point when only so much work can be done in the classroom, you realise that there is need to have many of the special needs teachers, they help to advocate for children with special needs and to support educators and administrators in the same field.
And that's just one reason why special education is so important. Under the Individuals with Disabilities Act, Special Education is defined as "Specially designed instruction, at no cost to parents, to meet the unique needs of a child with a disability."

We need special education instructors to help children with these disabilities as well as others that require a variety of accommodations.
For example, a child with a traumatic brain injury requires unique support services in order to maximize their potential. Not all teachers are trained to provide such services and that is why special education is essential.
A general education teacher is not trained to work with children with special needs. A special education teacher is able to create a detailed and individualised education programme for children who need them. These plans are meant to improve a child's educational experience

Special education has changed over the years. New teaching methods, changing perspectives, and the emphasis on inclusion have shifted ideas and introduced new concepts.
For special education teachers and administrators, it is an exciting time. However, Uganda's national budget still lack the commitment to address the challenges faced by these children schools are experiencing budget cuts which often include the elimination of support services for children in schools.
My view to the leaders in the field of education and government should prioritise to fight for special education services in our schools otherwise, the little commitment to special needs education has created gap between the disabled children and the able bodied.

The writer works with Teso Anti-corruption Coalition