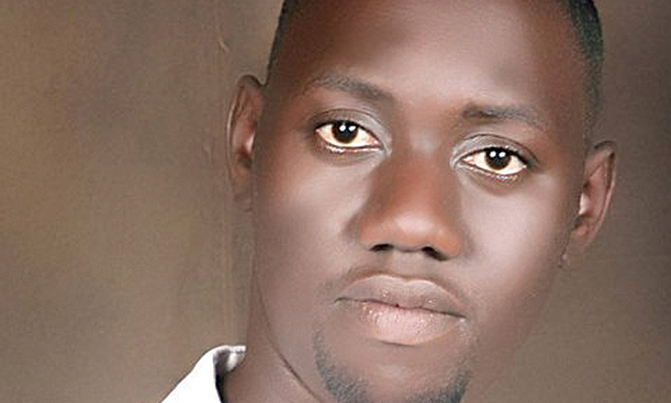 Corruption has strong connections between officials, politicians, and criminals, infiltrating every aspect of a vulnerable society.
By Michael Woira

Corruption within a country is best described as the ruthless mismanagement and pilfering of public funds and resources for personal gain to the disregard of its citizens, depriving them of their constitutional human rights.

In the presence of good governance, there is honesty, integrity, transparency, accountability, and responsiveness.
Corruption brings a gradual change for the worse, a demoralising process, destabilising a society and rendering great harm to a nation.

Corruption has strong connections between officials, politicians, and criminals, infiltrating every aspect of a vulnerable society.

Corruption affects us all. It threatens sustainable economic development, ethical values and justice; it destabilizes our society and endangers the rule of law.

In Uganda, corruption is not a new phenomenon and has spread its roots in government and private sectors.

I have seen well mannered, educated, and humble individuals turn to quite the opposite as soon as they enter into politics or enter into government positions.

This is what our country has become, normal individuals in suits and ties who seemingly are above the law and above the people of this country.

The country seems to have become infected with the widespread disease of corruption that has been brought in by the enemies of development who only care about themselves forgetting that what they do now will also affect the next generations to come.

The community in which I grew up and studied from, the dirty, non-developing municipality Iganga is a community of people and an array of places which I have grown to know and love.

A town produced by the value, worth and sacrifice of some proud citizenry, a community that has placed its development and upliftment in the hands of opportunistic politicians ruled by self-interest and a community with leaders who act as parasites on the people that they lead.

During the many years that I have been living in this town, local government officials have been involved in escalating and numerous controversial scandals on issues of alleged mass land scam, selling of government properties, selling jobs and opportunities, awarding tenders to themselves or even friends and family members, manipulation of town council files, favorable treatments and nepotism, controversial development allowing the destruction of our natural resources, poor infrastructure and building quality of town projects, illegal garbage disposal, non-accountability of revenues such as bridge tolls, grants, etc. and pocketing vast sums of money from foreign investors which never trickle down to the local economy and the masses.

This has all happened in the presence of very many concerned locals who should have been ambassadors of development but just look on as such evils are happening in our district.

A few weeks back, I attended a radio talk show in Iganga and was having a discussion on the progress of the youth livelihood programme with the youth chairperson but I was surprised to know from the concerned person that the programme has failed because the real local youth have not received the funds but the leaders in the area have come up with their own groups that have finally received the funds leaving out the real people meant to receive the money.

As we proceeded with the debate I inquired from the chairperson to at least tell the listeners about any few known youth in the municipality who have gained from the funds but he could not disclose any because even he, himself failed to secure money for his projects because of the much corruption by the seniors in the area.

In some other incidence I have always heard from the corridors and believe it is very true that some road funds that were meant for renovating some roads in the municipality were being diverted to sort some court compensation issues that the municipality was battling with some years back after losing a case to the former town clerk of the municipality for some time.

With this level of corruption, the town of Iganga has become riddled with many health and environmental problems, a steady increase in slow development, an ever increasing crime rate, high inflation, roads in disrepair, and deplorable housing conditions for the general workforce population who keep the trade industry going.

However, in point of view, we really need to involve an informed, participatory citizenry to eliminate the opportunity for thievery and greed.

It is my opinion that some local consultation process and public hearings be set to keep the citizens informed and abreast of the policies, tendering procedures and budgetary issues, which should be evaluated by a proper auditing commission.

Appropriate harsh punishments should be considered and enforced for violation of these laws.

The people of our beloved nation and respective areas where we reside deserve political leaders that will be responsive to their needs and less susceptible to corruption.

If our leaders in Iganga realize that they were voted to serve us, then I think this town will convert from being the dirtiest, ugliest town to one of the most neat, nice looking town with good planned infrastructures.

The writer is a son of Iganga