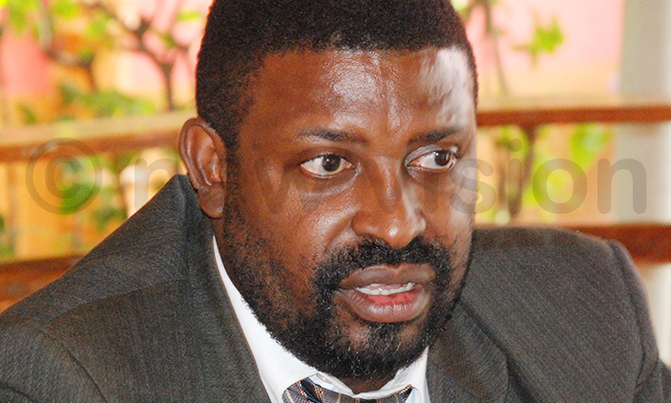 The two who were nominated were papers which they are supposed to return before Friday
Dennis Mbidde announced his candidacy for the club's presidency but he hasn't been nominated. Photo by Michael Nsubuga
The SC Villa electoral committee has announced that two candidates have been verified to contest for the club's presidency ahead of elections slated for July 14 in Masaka.
Incumbent Ben Immanuel Misagga was nominated the club's Kyotera branch while Sostin Atwine was nominated by the Kanungu branch.
This comes at a time when one the aspiring candidates, Dennis Mbidde, promised to hold elections on July 12 at Villa Park.
Other aspiring candidates such as Edgar Agaba, Muhammad Bazilengedde and former player Gibby Kalule who had earlier shown interest in the presidency, were not nominated.
This was revealed by committee chairman Maj. Evelyn Asiimwe the Member of Parliament representing the UPDF, at press briefing at Kati Kati Restaurant.
"The candidates we have right now are only ones we got from the registered branches. We don't expect to get any aspiring candidates since we are past the time of verifying candidates," noted Asiimwe.
Atwine and Misagga were given nomination papers which they are supposed to return before Friday.
A total of 52 branches will attend the club's extraordinary congress with each sending six participants.
Misagga has been at helm for four years.