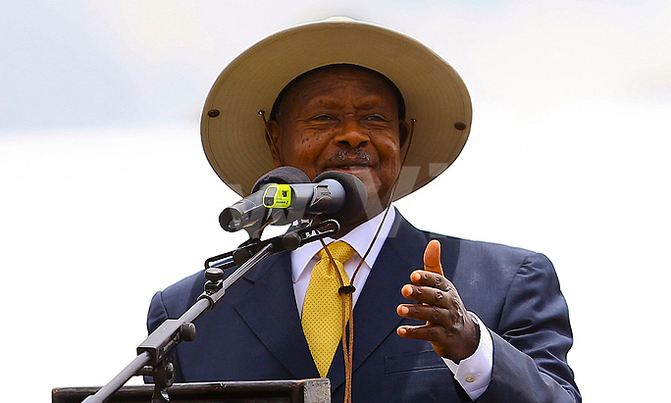 Among the key projects expected to feature prominently during the meeting is the Standard Gauge Railway.
DIPLOMACY

President Yoweri Kaguta Museveni is in Nairobi, Kenya to attend the 14th Summit of the Northern Corridor Integration Projects (NCIP) convened as a follow up to the 13th Summit that took place in Kampala on April 23, 2016.

The Northern Corridor Integration Projects is an initiative of the Heads of State and Government of Kenya, Rwanda and Uganda, which started on 25th June 2013 in Kampala.

The initiative was born out of the need to co-operate in order to speed up development in the region particularly the improvement of infrastructure and ease of movement of people and goods. Member States were particularly concerned with the long time it was taking to transport cargo to and from Mombasa Port in Kenya.

State House, Nairobi yesterday announced that President Paul Kagame of Rwanda as well as a Special Envoy of President Salva Kiir of South Sudan will attend the meeting at Safari Park Hotel in Nairobi, Kenya.

During the Nairobi meeting, the leaders are expected to review the progress made in the implementation of the various resolutions reached at during the 13th Summit held in Kampala, Uganda on 23rdApril 2016.

Among the key projects expected to feature prominently during the meeting is the Standard Gauge Railway (SGR) where significant progress has been made with Kenya having successfully completed the Mombasa-Nairobi line and embarked on the Nairobi-Naivasha section which is now at 50 percent completion.

Apart from the SGR, the Heads of State and the Special Envoy will be briefed on the progress being made in ICT and will be keen on the status of the One Network Area (ONA) for voice which is fully operational in all the partner states, while ONA for data is operational in Kenya, Uganda and Rwanda.

Nairobi also announced that also expected to feature in the deliberations will be the progress of the oil refinery. Other agenda items expected to feature prominently during the summit include the crude oil pipeline project, the commodities exchange, human resource capacity building and land.

The leaders will also review progress made in immigration, tourism, trade, labour and services; single customs territory; mutual defence cooperation; mutual peace and security cooperation; and airspace management.