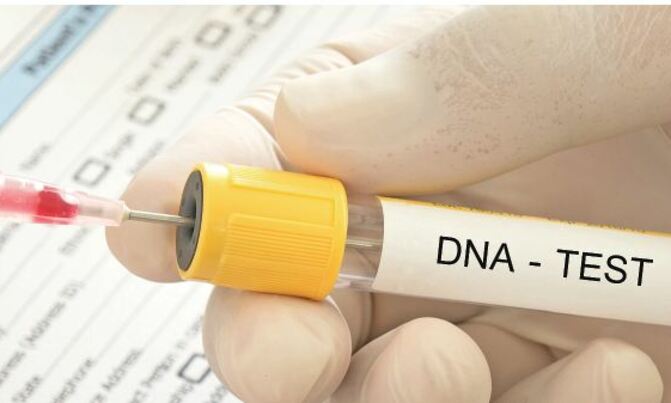 There are patients who test negative shortly after starting the treatment, while others take a considerable period of time on the medication before they can test negative.
Medical researchers are closing in on why some people may be susceptible to ailments while others are not.
This will present an opportunity for better medical care and treatment. Over 200 scientists, delegates and fellows convened at Lake Victoria Serena Hotel in Wakiso district, to deliberate on the strides taken in understanding the genetic make-up (DNA) of Africans.

They also discussed how its interaction with the environmental determines ailments. Earlier in a similar meeting in Accra, Ghana in 2009, scientists agreed that the genetic composition of Africans was the greatest determinants on which diseases they get, which ones devastate them and those they resist. A year later, the US National Institutes of Health and the United Kingdom Wellcome Trust committed over $75m to support African scientists achieve this goal.

How it will work
A patient will walk into a hospital and data on his genetic make-up will be retrieved. The doctor will then be able to tell the most efficient drug for their genetic type and the period they should be on treatment.

For example, Enock Matovu, a dean at Makerere University's College of Veterinary Medicine, explained that all Tuberculosis patients receive standard treatment, which takes at least six months.

Among these, there are patients who test negative shortly after starting the treatment, while others take a considerable period of time on the medication before they can test negative.

From your genetic make-up, a doctor will also ably tell which drugs are likely to cause adverse effects and replace them. "This will make treatment friendlier, perhaps people will comply to treatment more if there are less side effects and we shall also be able to use less drugs for treatment," Matovu notes.

Matovu says the future is bright. However, a lot of investment is required. "But we have to make this investment because if we don't, we are doomed as much of the research that has been going is based on knowledge from abroad," he warns. "If you don't know the cause, you will never have a solution."

At the conference
The Human, Heredity and Health (H3) Africa consortium meeting was hosted by Makerere University College of Health Sciences and Makerere University College of Veterinary Medicine with funding from United States National Institutes of Health (NIH) and the UK's Wellcome Trust (WT). H3 Africa is studying the difference in reaction to disease by different people, to either find cure or lessen the effects of the disease on the person.

"There are characteristics we inherit from our parents through DNA," Moses Joloba, the dean of the School of Bio-medical Sciences at Makerere University, said: "Which determine our health. They may make us resistant to certain diseases or susceptible to them. These characteristics can also cause diseases," Matovu adds that they are also looking at resistant cases to find out if the non-resistant can cope, if there is any deficiency or what can be boosted to increase resistance.

"So, here we shall be killing the causative agent and, in addition, empower the patient to fight back. It's all about those whose conditions progress fast as opposed to those whose conditions progress slowly," he notes.

Joloba gives an example of the research his team is currently undertaking on 1,500 children born with HIV from Baylor Uganda, a children's hospital handling HIV-positive cases. There are babies who live a quality life without opportunistic infections up to the age of 20 and without ARVs. Then there are children who exhibit symptoms and signs of HIV or even AIDS even when they are taking ARVs.

The study is being done on the genes in both cases. Once the difference is found, it should be able to guide the researchers on what the group whose HIV progresses fast is missing out genetically. It will also find out if that missing element can be introduced, and if a vaccine can be used to prevent that condition.

Joloba's team is also undertaking a similar research in children infected by tuberculosis. Other diseases the researchers are investigating include sleeping sickness and diabetes. A case for Africa Research will bring forth African tailored medicines and vaccines

The current treatment given to all patients was developed after studies on Caucasians, Asians; considering their hereditary compositions. However, it has been observed that these possess a totally different genetic make-up from Africans. Africa on the other hand lags behind the western world, in terms of medical research due to lack of advanced technology.

"We want to understand the genetic makeup of Africans. Africa should not be just extrapolated to be the same as Caucasian. Africans are more varied than Caucasians. While Caucasians share DNA, Africans are diverse. Genetically, west Africans vary from south Africans and both are different from north Africans," Joloba explains.

"After understanding the genetical composition of Africans, we can answer questions such as which drugs can work well for which disease; which diseases are Africans most susceptible to, which vaccines work best et cetera.

How the research is done
Researchers consider a group of people, in the same area, living under the same conditions, yet affected differently by the same disease, either resistant or non-resistant. For example, for sleeping sickness, Matovu notes, residents from the affected areas such as West Nile, Arua, Koboko, Kaberamaido and Busoga are being studied.

Matovu says that much as National Health Institute and the Wellcome Trust of the UK are the active funders and have so far invested $10b in Uganda. The Government provides

Infrastructure
However, Prof. Charles Ibingira, the principal of Makerere University College of Health Sciences says the government should invest more. Results are expected in 15 years or more. Joloba says in biomedical sciences, researches small steps scientists keep building on.

The discovery journey that takes time, says Joloba. Ibingira says that 47 countries are represented at the ongoing H3Africa meeting. Over 200 researchers are busy on different diseases across Africa.

"Every six months we meet to share experiences, challenges, build each other and learn from each other," Matovu says. The conference ended last week.