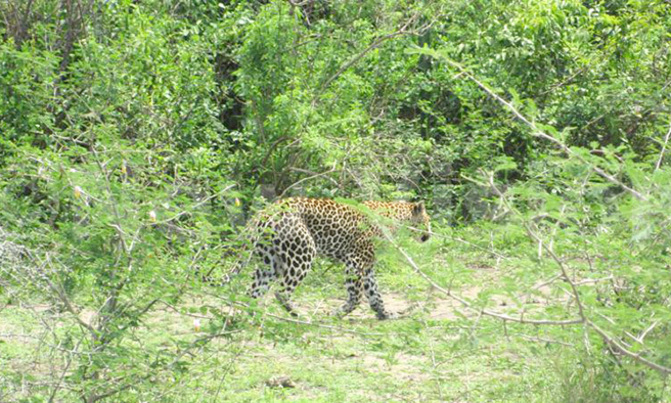 Residents said they have not seen the leopard, but have heard it making sounds in the nights.
LEOPARD SCARE
WAKISO- All is not well at Gombe-Kanoni village in Wakiso district north of Kampala. In recent weeks, some residents claim that they have spotted a leopard on the prowl at night. This has created fear among the population with most of the residents restricting the movements the moment it is dusk.

"We fear for our lives and for most of us with children are very worried," said Farouq Semwogerere, a resident of Gombe Kanoni, adding that life has changed drastically in their village.

In an interview with New Vision most residents said they have not seen the leopard but they have heard it making sounds in the nights. They said herdsmen had seen it, but New Vision could not reach them by press time.
According to internet sources, when threatened, or when fighting an enemy, the leopard will hiss, spit, growl and snarl. They have also been known to purr during feeding, and females purr in a way that is similar to domestic cats when they are feeding.
New Vision contacted the Uganda Wildlife Authority (UWA) over the weekend and they confessed that they had heard about the case. The

"I will contact the officials who work in the conservation department at UWA in order to respond to the matter," said Dr. Robert Aruho, a veterinarian at UWA.

Like most big cats leopards are nocturnal animals, meaning they are active at night. During the day, they rest in thick brush or in trees. Leopards prefer to live alone.

They are also predators preferring medium sized mammals such as warthogs, that are often ambushed from the branches above or dense vegetation just meters away. The leopard, however, also eat a wide variety of small prey including birds, reptiles and rodents.

The area previously roamed by leopards together with their population has declined by about three quarters with in the last two and half centuries.