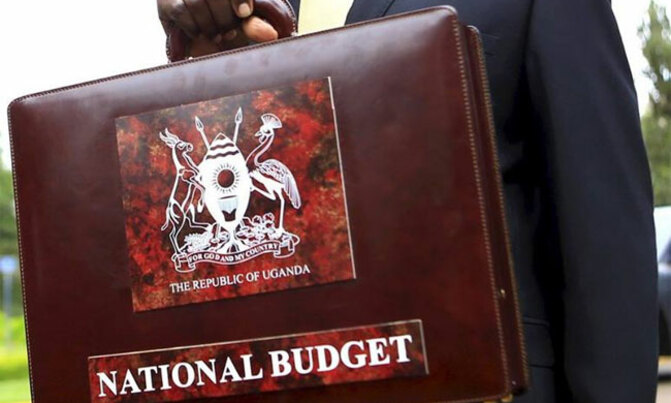 "We have good plans and good laws but suffer from paralysis of implementation."
ECONOMY

KAMPALA - Finance minister Matia Kasaija is due to present the 2018/19 national budget today in Kampala.

The sh32.7trillion ($8.45b) budget is planned to be read on the same day as the other East African Community (EAC) member states - Kenya, Tanzania, Rwanda, Burundi and South Sudan.

Prof. Augustus Nuwagaba, managing consultant at Reev Consult International, said one of the major concerns surrounding Uganda's budget was paralysis of implementation.

"We have good plans and good laws but suffer from paralysis of implementation," he said in an interview.

He added that for industries to grow, Uganda needs abundant supply of energy, raw materials, easy transport and competitive cost of doing business, adding that the cost of credit being too high and the high cost of doing business makes Uganda unattractive for businesses and industries to thrive.

Corruption, Nuwagaba added, remains a perennial problem, which needs to be tackled.

Nuwagaba urged government to borrow a leaf from Vietnam which invested heavily in irrigation to boost its coffee production. He said production infrastructure in agriculture. which contributes 24.5% to the GDP and employs 80% of the Ugandans, is low.

"Agriculture suffers weather problems which affects supply. Vietnam put money in irrigation and started getting 20 million bags of coffee in a year. Agriculture should provide gainful employment to those investing in it. The cost of doing business being high affects investments.

Gordon Sentiba, a member of the board of trustees at the Uganda Chamber of Mines and Petroleum, said long-Term savings will enable the country finance industries and housing.

Sentiba proposed that given that the inflation rate is 3%, the lending rates should stand between 6% to 8% for long-term loans.

He asked that Parliament passes the National Social Security Fund Reforms Bill to improve the fund to open savings to all Ugandans who earn from employment both in the formal and informal sector, including those in the private sector.

"It is pension money that can fund long-term programmes, such as industries, houses and agriculture, whose returns take long to be received.

"We need Ugandans to own wealth that can be done through using long-term finance. There are 4,000 factories being owned by Chinese in Uganda. Much as Ugandans will be employed by them, we need Ugandans to own similar factories so that they own wealth in their own country," Sentiba said.

He noted that low pay was one of the reasons civil servants are forced to engage in corruption.

"How will civil servants build houses from their low salaries? The sh400,000 they pay for monthly rent can be transformed for mortgages."

He recalled that up until 1992, there were many subsidies for civil servants to supplement their low salaries.